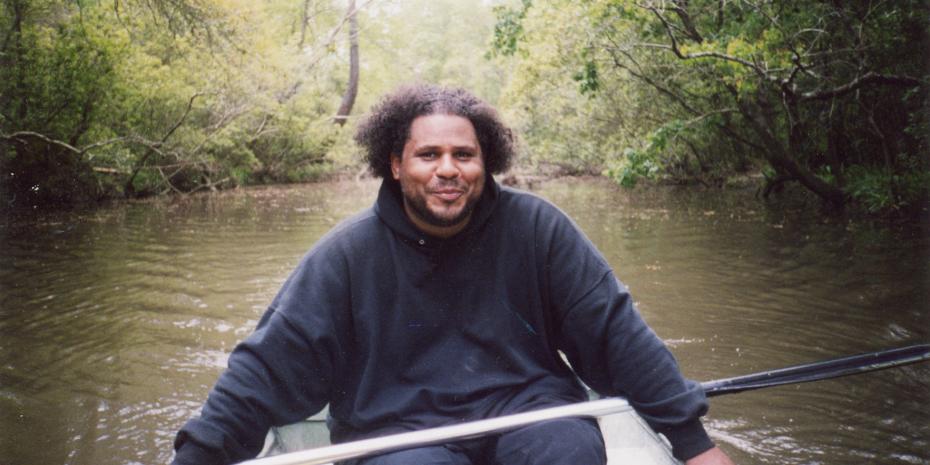 Come Hell or High Water: The Battle for Turkey Creek
ENCORE BROADCAST DEC. 16 FOLLOWED BY 30-DAY FREE STREAM ENDING JAN. 16 at http://bit.ly/TurkeyCreek
Come Hell or High Water: The Battle for Turkey Creek follows the painful but inspiring journey of Derrick Evans, a Boston teacher who moves home to coastal Mississippi when the graves of his ancestors are bulldozed to make way for the sprawling city of Gulfport. Over the course of a decade, Derrick and his neighbors stand up to powerful corporate interests and politicians and face Hurricane Katrina and the BP oil disaster in their struggle for self-determination and environmental justice.
This one-hour documentary was a dozen years in the making, and the filmmaker, Leah Mahan, and the subject, Derrick Evans, are part of the team that helped launch Bridge the Gulf. The film premiered on public television on the WORLD Channel with a simulcast Live Chat on April 29, 2014.
There will be an encore broadcast on the WORLD Channel's series America Reframed on Tues. Dec. 16th at 8 p.m. ET / 7 p.m. CT / 5 p.m. PT.
Check your local listings: http://worldchannel.org/schedule/.
The film will stream for free on the PBS website December 17th through January 16th at http://bit.ly/TurkeyCreek.
The broadcast and four-week stream offers an opportunity for discussion and action in communities across the country. Through a partnership with Working Films, tools for organizing a Watch Party are available on the Reel Power website. You can download a Watch Party Guide here. You can access the film by finding the WORLD Channel series America Reframed on a local public TV station or watch when it streams for 30 days. Find out more on the Come Hell or High Water website and return here to find out how people are using the film to draw attention to the stories of Turkey Creek's many sister communities throughout the region.
Related posts on Bridge The Gulf:
Come Hell or High Water discussion in D.C.