What you missed last week at the BOEM...
Fri, 2012-01-20 15:22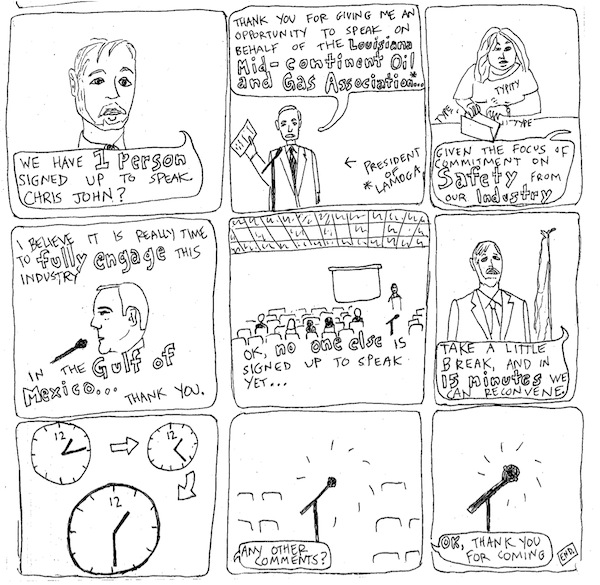 I know some of you members of the public were disappointed to miss another opportunity for community involvement in Gulf Coast policy making, so I decided to keep you updated with this cartoon. This was from the Bureau of Ocean Energy Management's Public Hearing on the Environmental Impact Statement for Proposed Central and Western Gulf Oil & Gas Lease Sales (BOEMPHEISPCWGOGLS), held last week in New Orleans. The text of the cartoon is made up of quotes from the meeting.

Ada McMahon