What's your favorite Bridge The Gulf piece from 2011?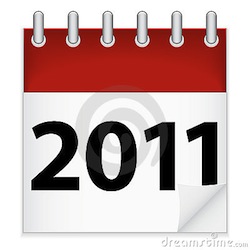 As 2012 approaches, we asked Bridge the Gulf contributors to look back and select their favorite blog posts from the past year. Here's what five of them said.  Let us know in the comments section what your favorite is, and why. Happy New Year!
The Bridge the Gulf piece from 2011 that stands out for me is Laurie Lambert's essay "Why I quit selling Gulf seafood." It is exactly the kind of courageous personal telling of under-reported news that makes Bridge the Gulf's work so powerful and so important. Laurie's work in particular, and the blog's in general, have helped break through the official silence surrounding BP's environmental health disaster and have helped ensure that Gulf Coast residents' fight for truth and justice will not be ignored.
Sue Sturgis is the Editorial Director of Facing South in Durham, North Carolina. Read her Bridge the Gulf posts here.
The story that resonates with me was given by Elodia Blanco, about the injustice of a community's health problem, which stem from the Agriculture Street landfill. Her compassion about what happened is so real to me. And we say there are no health problems after Hurricane Katrina. Her plight is our plight. Environmental justice must keep on being addressed because enough has not been done. I feel women are the ones who bear the brunt of all these problems. Yet we're the ones on the frontline of solutions as well.
Sharon Hanshaw is Executive Director of Coastal Women for Change in Biloxi, Mississippi.  Read her Bridge The Gulf posts here.
All in all, Stan Wright's indictment.  It's a rare and savory instance in which some (any) federal authority steps up to smash a Pink Floydian "Brick" from the Gulf Coast's side-less and top-less "Wall" . . . and he don't need no commutation.
Derrick Evans is Executive Director of Turkey Creek Community Initiatives in Gulfport, Mississippi.  Read his Bridge The Gulf posts here.
Picking just one post is pretty hard! This is the closest to getting the most bang for my one buck. It's awesome! It features a GREAT song that these young folks from Mississippi sang to BP, PLUS Cheri Foytlin being a fierce and powerful voice with thousands in front of BP headquarters, Andre Gaines talking about his experience as a worker in the oil disaster clean up effort, Michele Roberts' inspiring keynote speech and a brilliant and fun protest at a BP gas station. This one post made me feel like I was AT Power Shift and it made me feel proud of the way the Gulf Coast has spoken out and fought back for justice.
Rosana Cruz is Associate Director of VOTE (Voice Of The Ex-offender) in New Orleans, Louisiana.  Read her Bridge The Gulf posts here.
There are so many blogs on Bridge The Gulf that provide great personal insight into what's really happening in the Gulf these days. But I guess one that stands out for me is the inspirational blog "Get Off your Knees" by Cherri Foylin a few months ago. Cherri is one of the remarkable people of the Gulf I have come to love and respect for turning a tragic and destructive environmental  assault into an opportunity to empower and organize.  "Now is the time for a honest and sincere reconciliation with our past personal follies, with regards to the true purpose of our beings," Cherri wrote. People like Cherri will never stay on their knees, even in the face of overwhelming force from a powerful adversary like BP.  I have no doubt she and others will help lead the people of the Gulf toward a healthier and happier future for us all.
Rocky Kistner is a blogger and journalist for the Natural Resources Defense Council in Washington, D.C. Read his Bridge The Gulf posts here.