Fair housing leader James Perry reflects, six years after Hurricane Katrina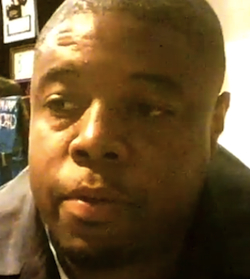 On August 29, 2011, the 6th anniversary of Hurricane Katrina, I asked Mr. James Perry to reflect on the significance of the day, and what positive developments he's seen since the storm.
"I think it's a great success to be at about 350,000 residents in the city.  There was a period in time when people thought no one was going to come back… We've seen a new, different, incredible spirit in New Orleans…  I suppose it's because, after going through such a difficult, turbulent experience, you come back stronger and more committed… 
When you have folks who are back in the city right now, it is because they want to be here.  It's because they have a real, tangible love for the city of New Orleans. It means that we are a richer, more resilient city than we were in the past.

"
Watch:
As a lifelong New Orleans resident and Executive Director of the Greater New Orleans Fair Housing Center, Mr. Perry has worked so hard for the people to have another chance with fair housing.  In this video, he shared the Center's long, tiring fight against the state's discriminatory housing recovery program, the Road Home. Thanks to litigation, $62 million have become available to help persons whose homes were destroyed by Hurricane Katrina to complete their homes and began to live a normal life again. 

 
I also spoke with Kim Ford, a newly appointed tenant liaison for the city of New Orleans. Ms. Ford works with 17,000 section 8 tenants in the city, helping them know what their rights are.  In this video she tells her personal experience with finding a home after Hurricane Katrina uprooted her life.
Read more posts by Linda Jeffers.
----------
Linda Jeffers is a community educator and organizer in New Orleans, Louisiana. She has been organizing for thirty one years, and lived in New Orleans since 1970. During Hurricane Katrina, she became a voice and organizer of evacuees in the Astrodome and throughout Houston, Texas. She has worked on issues such as hurricane recovery, homelessness, and the BP oil disaster. Linda bridges communities with churches, and helps to develop policy at a local, state, and federal level. She also gathers stories and testimonies from the people, for the people, documenting lives on the Gulf Coast.