Troubled Waters: Discussion with BISCO on Building Community while Losing Land on the Bayou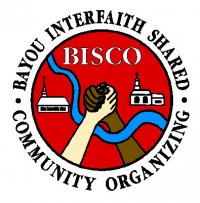 Bayou Interfaith Shared Community Organizing (BISCO) has been working with churches and communities in southern Louisiana since 1995, organizing to give bayou communities a voice. Three members of BISCO, David Gauthe, Patty Whitney, and Donald Bogen spoke with Bridge The Gulf and the Institute for Southern Studies for the report Troubled Waters: Two Years After the BP Oil Disaster, a Struggling Gulf Coast Calls for National Leadership for Recovery. They discussed challenges facing bayou communities, how land loss is changing the face of coastal Louisiana, and why the region is so valuable to the rest of the nation.
Bridge The Gulf / Institute for Southern Studies: Please introduce yourselves.
Patty Whitney: Well, I'm Patty Whitney and I'm an organizer, grant-writer assistant at BISCO -- Bayou Interfaith Shared Community Organizing down in Thibodaux and Houma, Terrebonne, and Southern Jefferson parishes in Louisiana.

David Gauthe: And I'm David Gauthe also with BISCO. BISCO is made up of ordinary people trying to solve ordinary problems, which nowadays have to do with national problems and not just the regular old community problems. And so as an organizer it's my job to help train and facilitate the direction, I guess, to solve some of these bigger problems we've got.
Donald Bogen: And I'm Donald Bogen, I'm the father of six, four boys and two girls, and I'm a community organizer with BISCO also.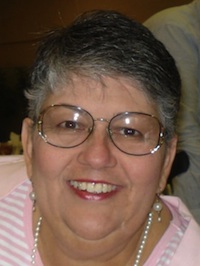 BTG / ISS: Tell me a little bit about the work you do at BISCO.
Gauthe: BISCO's made up of about 20 covenant churches and about 20 regular churches that we work with. This is a big need that our pastors have presented to us, that the community has to have a voice. They don't have that voice right now. They don't quite understand. It's hard for them to follow what's going on and they look to us for direction and we feel like we're doing a big part as far as trying to get their voices heard.
BTG / ISS: What kind of issues are you working on right now?
Bogen: The issues in a community are mainly the same across the country. But living in a disaster zone we're made to focus on recovering, educating the people how to recover. And then boom, the BP oil spill. So now we are getting involved with public health. BISCO always has been involved with the environmental aspect of it. But it's kind of hard to think about the coastline when you don't have food in your house. And so we try to strike that balance.

BTG / ISS: One thing I've heard a lot is "making the community whole", so it's not just one issue or another, but it's about the range of things.

Whitney: And our issues, while they're local to us, they're home to us, they're personal to us, the solutions to some of the things that are happening to us are national or international in scope. We've had to develop a very steep learning curve to, say, come on board with policy and ways to try and help build the voice of our community to address issues at a national level that have a very real local impact on us. Emergency preparedness, response, preparation, environmental advocacy, environmental justice, we're very, very involved in environmental justice work, living in a whole environmental justice region of the country.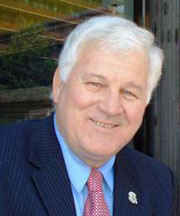 We're very involved with pollution, we're very involved with health care, we're very involved with poverty. Housing, affordable housing, since the storms, there's a major affordable housing crisis in our area. In communities where we work, sadly we're in part of Louisiana's coast that's rapidly vanishing and is going to be very expensive to restore. And there are some who feel it's going to be too expensive to restore and our community should just be allowed to disintegrate into the Gulf of Mexico. And we're talking about communities that have been here since before America was America. You know, so this is saying a lot to people who have been disenfranchised for hundreds of years and finally found a place that was hostile, and made a wonderful life there, and want to stay there. And now they're being told, "You can't live here anymore because we've decided to engineer you into the Gulf of Mexico."

So it's critical that we deal with this. It's a hotly political, commercial area to deal with and people are angry. And of course being in a major region where the BP oil spill happened as well and we're also the center of the water-drilling industry. We're also a major port, one of the top major ports in the country. And also a major seafood producer for the country. We have everything great, and we have everything horrible. So BISCO's right smack in the middle of that trying to help these communities.
BTG / ISS: What do you think is missing from the national debate? What are they not hearing about the Gulf Coast that they need to hear?
Whitney: How very, very valuable coastal Louisiana is to the country. Louisiana has five of the top 15 major ports in the country. Lafourche parish is the home of the Louisiana Offshore Oil Pipeline system in Port Fourchon, which is the nation's only deepwater oil. One third of the nation's energy resources flows some kind of way through our parishes. We have thousands and thousands of miles of pipeline. If Chicago has any heat in the winter, it's because of us.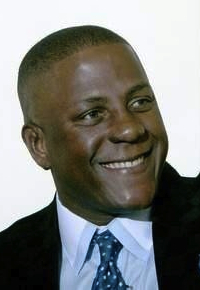 America's energy needs are what's killing us. And you know the great demand for things that are harming us and harming our home is tragic to us, but we also have the ports. We have the Port of New Orleans, Thomas Jefferson knew when they bought the Louisiana Purchase (illegally by the way) that whoever controlled the mouth of the Mississippi River controlled the economy of the North American continent. The mouth of this river is not in New Jersey. It's not in Nevada. It's in southern Louisiana, and that Mississippi River is the nation's most vital resource. And so we need to protect that at all costs. We're the people that are paying the price for all of that.
Bogen: My grandfather is an example of coastal people losing our land: we have some family land, 24 acres of land. Succession was never officially done, and when he went and had some type of council meeting about one of the houses on the property the only thing they had on record was from Levi Bogen and the record indicated he had been dead for a 100 years. My grandfather still paid the taxes in his name, and they still take the money, but literally, he really don't own the land. And unfortunately when he's gone, either there's going to be a big family fight of succession or somebody else is going to buy that land. I tried to help resolve the problem and talked to some developers, and the developers said, "Hey, we'll help! We'll help you build succession. You don't have to pay ten, twenty thousand dollars. Give us 18 acres of the land. We'll take care of it for you no problem." So I think that's the same type of attitude about wanting the land because land is a precious commodity in our neck of the woods. The land, it's the same practice that's been going on generation-to-generation. I think nationally the part that is missing is the humanitarian part, right?
BTG / ISS: If you could tell the people in Washington one thing, what do you think they should hear?
Bogen: Basically I'm you. It's drilling oil in our neighborhood today, but it's fracking in yours tomorrow. So if you continue to allow them to just abuse the citizens, it can be you.
Photos of (top to bottom) Patty Whitney, David Gauthe, and Donald Bogen provided by BISCO.



Interview conducted by Chris Kromm.  The transcript has been edited for clarity and length.
Related: Watch Patty Whitney talk about coastal land loss in a 2010 interview.
Read the Troubled Waters report from Institute for Southern Studies.
Read and watch more interviews with Gulf Coast community leaders.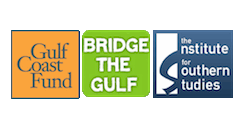 This content was produced by Bridge the Gulf Project and the Gulf Coast Fund for Community Renewal and Ecological Health, in collaboration with the Institute for Southern Studies.