"Water-Based" or "Oil-Based" Future?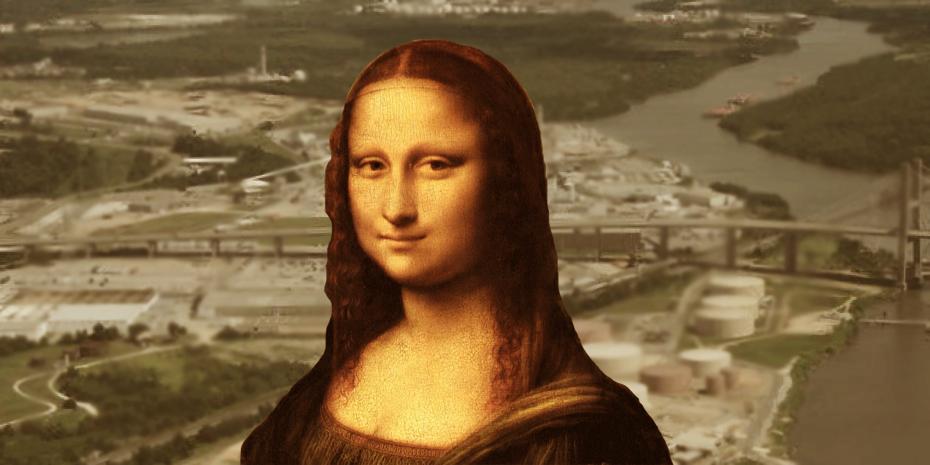 There have been several conspiracy theories strong enough to stand the test of time because they are based on questionable facts and unconfirmed rumors. One of them is how many shots killed former President John Kennedy and who killed him while another one is who was responsible for the death of Dr. Martin Luther King Jr. and why was he killed. Locally here in Mobile, Alabama, it is rumored that things are being put in place that would ensure that by year 2025, Mobile County would be industrialized with "Oil-Based" industries and mostly inhabited by households with incomes less than $100,000 per year, while Baldwin County will be "Water- Based" with beach resorts, fancy restaurants and hotels, lively entertainment and inhabited by households with incomes exceeding $100,000 per year.
Well, let's take a look at some of the questionable facts and unconfirmed rumors.
We keep hearing about building another bridge between Mobile and Baldwin County. We already have the I-10 tunnel and Bayway, The Bankhead Tunnel and Causeway, the Africatown Bridge and Causeway, and I-65's "Dolly Pardon" Bridge across the Delta. However, when you think about it the I-10 tunnel and the Bankhead Tunnel do the same thing and are less than half a mile apart. The only difference in the two is the Bankhead Tunnel is older and not buried as low underneath the river as the I-10 Tunnel, thus restricting the passage of ships carrying heavy crude up the river. If another bridge is built you could then close the Bankhead Tunnel and remove it from underneath the river thus allowing ships loaded with heavy crude oil to move further up the river to load and unload their cargo.
There's the $85 million committed to rebuild the Gulf Beach Resort that was damaged by a hurricane long before the BP spill a couple of years ago. This $85 million that has been "pre-commited" is part of a yet-to-be-allocated $100 million per state pre-allocation of fines levied against BP for their oil spill. The other states are using their allocation to guard against damage should another large oil spill occur. However, Alabama is using its allocation to rebuild a resort playground that is rumored to cost it's visitors an average of $300 per day to enjoy. Something the average joe cannot afford.
How about all of these crude oil storage tanks constructed, under construction and in the future plans to be constructed in Mobile County. The Port of Chickasaw, Africatown, behind the old GM&O Railroad terminal and along the east bank of the Mobile River are places where these Super Crude Oil Storage Tank Cities are popping up like flies. All in Mobile County.
And how about that coal storage terminal none of "The People" seem to want. I was lucky enough to attend the appeals hearing conducted in the Government Plaza last week to witness what I call the case of "The People vs. The Money". First "The People" spoke for 67 minutes after which I turned to the person next to me and said, "There is no way the council can vote for approval of the project because it seems as though all of the people are against it and the people put them in office." However, after listening to "The Money" speak for their 67 minutes the only words I could utter were, "OH MY GOD". I thought I was listening to Governor Chris Christie of New Jersey strong-arming the people of his state. It was then that I realized that most of the land that the storage tanks, coal terminal and bridges would be built on is either owned by the state or people with close ties to the state.
The Bayway traffic between Mobile and Baldwin Counties seem to get worse with the passing of each day. A lot of it has to do with the fact that we have a large number of people that live in Baldwin County but work in Mobile County. I grew up in Africatown where International Paper Company and Scott Paper Company together employed over 12,000 people. The also had a policy that if you lived in Africatown or Prichard and wanted to work they would hire you before they hired anyone from another area. I believe the same policy should be agreed to by any industry that comes to Mobile County. That way those tax dollars would stay in Mobile County
If you were Leonardo Da Vinci painting two portraits, one of Mobile County and the other of Baldwin County, what type of portrait would you paint of each? Would it be a "water-based" or "oil-based" portrait? Well, based upon things I have seen lately, my Mobile portrait would be oil-based while my Baldwin County portrait would be water-based. And as we all know, oil and water don't mix.