NC Environmental Justice Film Tour – From Witness To Action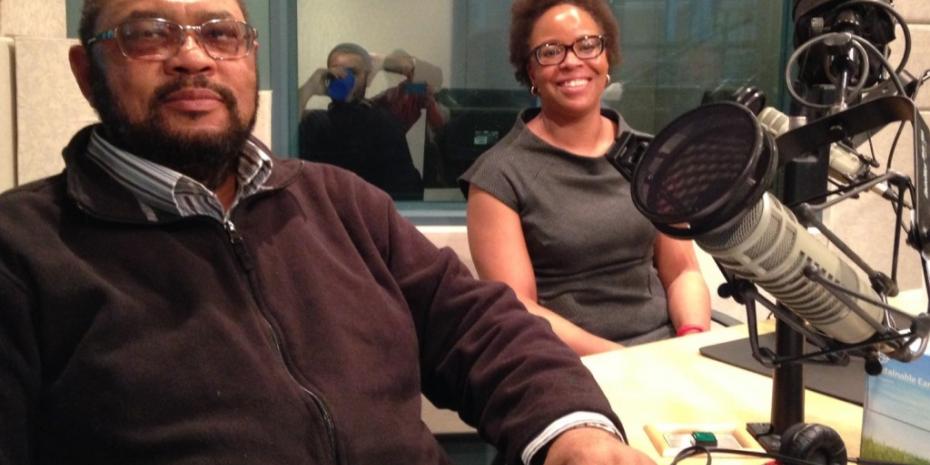 This post was originally written for the Come Hell or High Water: The Battle for Turkey Creek film website but seemed fitting for Bridge The Gulf because it's about how the story of a community on the Mississippi Gulf Coast is impacting communities in other parts of the country. The film tour will be featured next week at the National Environmental Justice Conference, when Working Films's Molly Murphy co-presents a session titled "Using Documentary Film and Multimedia Art to Strengthen Efforts for Environmental Justice".
Don't watch the film and consume their pain. Don't let it stop there. How dare we ask them to carry this burden… We have to stand up. None of this 'I saw the movie. It was wonderful.' … What are we going to do? Because it is us as a society. We are complicit in this. We cannot continue to say we are an equal society and then let this happen and contribute to it.
These words from professor Danielle Spurlock were spoken to an audience at the University of North Carolina at Chapel Hill. Spurlock teaches city and regional planning at the university and was one of the panelists for the discussion of Come Hell or High Water: The Battle for Turkey Creek on the final night of an Environmental Justice Film Tour (February 10–12) organized by Working Films. The film had screened at campuses in Asheville and Greensboro on the previous nights, and students, faculty, local residents and community leaders had come together to talk about issues in the film that were relevant to North Carolina. The tour grew out of screenings last fall documented by Working Films in "An Organizing Tool for Environmental Justice In The South."
Spurlock was following up on comments by panelist Omega Wilson of West End Revitalization Association, who worked to stop a major highway corridor through Mebane, NC that would displace African American communities. Like Turkey Creek, local cemeteries hold ancestors born into slavery. When community members learned about the road that had been planned for 15 years without their input, they called on the U.S. Department of Justice. A moratorium was placed on the road development, but other pressing issues include toxic contamination from old factory sites and plans for a new industrial park, distribution center and a 40-acre plastic bottle plant. Wilson spoke about the systemic nature of the problems:
This is an institutional issue. This kind of inequity will always be there. There always has to be a public voice that's organized and we have to realize that you're not going to cure it and say 'Oh, the cancer is gone!' There has to be vigilance for organizations to train another generation … Fighting for public rights and welfare has to be something that is studied and worked on in an institution like this (UNC). It has to be part of your curriculum.
Earlier that day, both Spurlock and Wilson joined a conversation with filmmaker Leah Mahan on WUNC's "The State of Things" with host Frank Stasio, which you can listen to here. (The Chapel Hill community was in shock about the students who had been killed there days before. The first part of the program featured an interview with Sister Jabeen, principal of Al-Iman, who had been interviewed by one of the students for a StoryCorps project last summer.)
Photo: Omega Wilson and Danielle Spurlock at the WUNC studio.
The tour began two days earlier at Warren Wilson College, where interest in the film on campus stemmed in part from of the school's relationship to another historic African American cemetery — through an interdisciplinary program called the Appalachian Semester. Originally founded as a farm school, the college has an approach to learning based on a "Triad" of academics, work and service.
Students and faculty have worked with members of the St. John "A" Baptist Church community to care for the historic South Asheville Cemetery and build greater awareness of it. A website about the cemetery includes a map of 2000 graves created in collaboration George Gibson and George Taylor, who've worked for more than 30 years to preserve the cemetery. Learn more from this NPR story: "Using Google Earth To Document Slave History."
The following night Come Hell or High Water was shown in Greensboro at Bennett College, a historically black college for women founded in 1873. Dr. Valerie Ann Johnson, director of Africana Women's Studies at the college, introduced the film by talking about the history of social activism on campus. This history includes student leadership in planning the 1960 sit-ins at the Greensboro Woolworth's lunch counter that sparked a youth-led movement for racial equality across the South. In a statement before the event, Johnson said the Turkey Creek story is "being played out throughout the country as well as in North Carolina where the most vulnerable communities face the challenges of economic underdevelopment, gentrification, natural and manmade disasters, economic deprivation, and environmental injustice. Documentaries such as these educate us not only about the issues but encourage us to move from witness to action."
The Greensboro event was co-presented by the North Carolina League of Conservation Voters, and local organizers were on hand to talk about environmental justice issues and offer volunteer opportunities. NCLCV followed up with a post about the event asking readers to consider "What place, or community, or way of life calls you to act on its behalf?"
Related resources and opportunities for engagement:
UPCOMING EVENTS
March 5-8: "Changing Currents" Public Interest Environmental Law Conference 2015. Derrick Evans of Turkey Creek will be a keynote speaker on March 7 and will also take part in a discussion following a screening of Come Hell or High Water on March 8. The conference takes place at the University of Oregon Law School. Now in its 33rd year, PIELC unites thousands of activists, attorneys, students, scientists, and community members from over 50 countries around the globe to share their ideas, experience, and expertise. With keynote addresses, workshops, films, celebrations, and over 130 panels, PIELC is world-renowned for its energy, innovation, and inspiration. Event brochure and registration.
Learn more about this and related events by following the Public Interest Environmental Law Conference (@PIELCUO).
March 7 & 8: Environmental Justice Events at the 50th Anniversary of Bloody Sunday. This weekend, environmental and climate justice leaders will take part in the anniversary of the civil rights march from Selma to Montgomery. A tribunal – "Change Is Gonna Come: Advancing an Environmental and Climate Justice Agenda in the South" – will be held on Saturday. On Sunday the Environmental and Climate Justice Contingent will march together across the Edmund Pettis Bridge. Registration: www.selma50.com.
Learn more about this and related events by following the NAACP Climate Justice Initiative.
March 12-19: Missouri tour of Coal Ash Stories. Imagine being afraid to drink your water, take a bath, fish, or farm. These are the fears facing communities affected by coal ash pits across Missouri. Coal Ash Stories events will pair four short films with a discussion led by those who have worked on, and are impacted by the issue in Missouri.
Learn more about this and related events by following Working Films (@workingfilms #CoalAsh #ReelPower)
March 26-29: HBCU (Historically Black Colleges and Universities) Climate Change Conference. Dillard University's Deep South Center for Environmental Justice in collaboration with the Texas Southern University Barbara Jordan-Mickey Leland School of Public Affairs will host the Third Annual HBCU Student Climate Change Conference
March 26-29 in New Orleans, Louisiana.
Learn about this and related events by following Dr. Robert Bullard (@DrBobBullard #ClimateJustice).