GO FISH Conference Informs Fisherman of BP Settlement Rights
At the Gulf Organized Fisheries in Solidarity & Hope,(Go FISH) conference held August 4th in Westwego, oysterman Byron Encalade of Pointe a la Hache, La.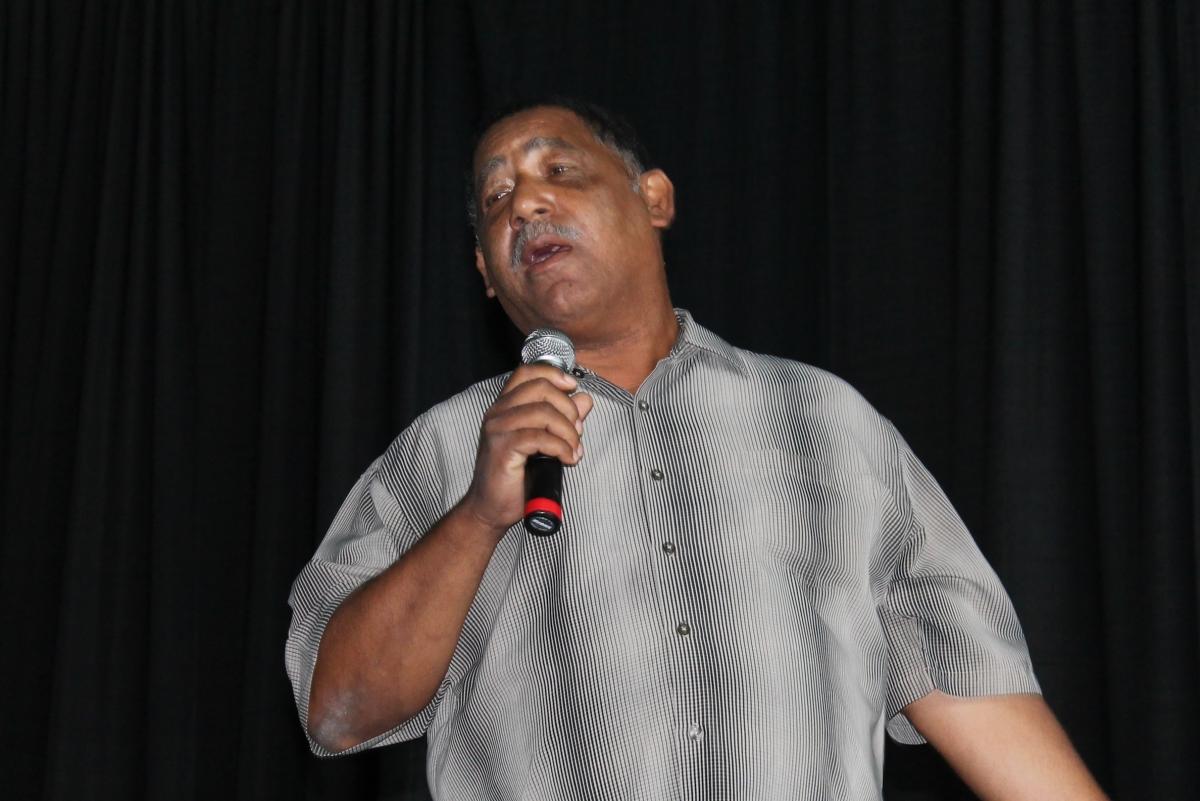 was adamant. Encalade described his Gulf oyster grounds as such: "No spatting at all, nothing. The whole public sea grounds on the east bank of the river, except for a very small area…there is not one spat to be found. That is disturbing. Very disturbing."
Oyster spattings are spawns, baby oysters that will eventually grow into mature oysters.
That was Encalade's unfortunate report-back to the diverse crowd of more than 700 Gulf Coast fishermen and seafood workers from across the region who attended the informational GO FISH conference. The event was held to help fishermen make informed decisions regarding the settlement announced by the Plaintiffs Steering Committee (PSC), attorneys representing fishermen and other clients, and BP last April.
According to Go FISH board member Michael Roberts, who also represents the Association of Family Fishermen, "Go FISH is a coalition of member organizations and their partners who have come together for the first time to advocate for the rights of fishermen, restoring the fisheries, and preserving fishing community culture."
 
The day-long conference featured presentations by leading legal and scientific experts, as well as first-hand reports from fishermen across the Gulf. Representatives from BP and from the PSC were invited, but did not show.  The absence of the PSC, expected to earn up to $600 million in fees and expenses, caused many in the crowd to question the PSC''s commitment to the fishing community.
 
Attorney Joel Waltzer, who reviewed fishery statistics since the 2010 BP oil disaster, gave a summary of how the settlement might affect different fishermen. After comparing mostly declining fishery numbers, he stressed that the decision to accept the settlement or to opt out is a highly personal one, which will vary from individual to individual and will depend upon several factors.
"No one can make that decision for you," Waltz emphasized, "not your lawyer, your neighbor or even your mother."
 
As the settlement stands now, most fishermen would be compensated for only a few years of losses -- for many, only a year-and-a-half's worth, depending on the fishery. Individual payments would be computed using numbers gathered from average catches across the gulf, not averages from individual fishing areas. According to Waltzer that methodology leaves fishermen in hard-hit areas like Barataria Bay grossly under-compensated. In it's current form, the settlement does not allow fishermen to collect punitive damages.
Fishermen are understandably wary of the settlement. After 23 years, fisheries near the Exxon-Valdez spill have still not recovered and 33 years after the Ixtoc disaster near Mexico, oil can still be found in the waters. Locally, fishermen from across the Gulf report pulling in eyeless shrimp and other deformed seafood. On Friday, Grand Isle seafood processor Dean Blanchard collected a large basket full of tarballs and tarlogs during a 20-minute walk on the beach.
 
Tracy Kuhns, President of Go FISH explained, "One thing that makes the decision to accept the settlement or to opt out so difficult for seafood community is that we are ordinary people who are being asked to decide whether or not these incredibly complicated settlement agreements are right for us individually, even before the Judge rules on the legal fairness of the entire settlement."
 
With the October 1 deadline to opt out of the settlement fast approaching, fishing families are under pressure to make a decision that will be right for them in the long-run, even though much is unknown about the long-term effects of the oil and dispersants.
Much of what scientists and fishermen are seeing short-term is not good.
 
Ed Cake, Chief Science Officer for Gulf Environmental Associates, described the devastating effects of oil and dispersant on Gulf oysters, lamenting, "I don't expect to live to see the Gulf of Mexico return to it's pre-BP state. And I expect have at least another 20 or so years left here."
 
After informational presentations by legal and scientific experts, experienced fishermen from Florida to Texas shared conditions in their local basins.
 
Fisherman David Arnesen, who holds fish, crab, shrimp and other licenses, described the disappearance of bait fish.  "We ride for miles and see nothing, in areas that are normally teaming with bait balls."
Bait balls, normally very common, are groups of smaller fish, natural bait (hence the name) for larger fish, which form a "ball" or sphere in hopes of escaping predators.
 
Arnesen and others also advocated for removing the current $2.3 billion cap on fisheries compensation payments. Currently, fishing compensation, as well as certain property damages, will be paid out of the same fund. Many feel fair compensation for the seafood industry alone far exceeds that $2.3 billion.
 
Alabama Captain Sidney Schwartz explained that many shrimpers simply cannot afford to go out, with the cost of fuel on many recent trips exceeding shrimpers' profits. As he spoke, fishermen from Louisiana and Mississippi nodded in agreement.
 
Like many in attendance, Michelle Chauncy, who sold crabs for more than 20 years before the disaster, feels the current settlement offer is not fair compensation for their losses. She sees the damage done to her community, and worries that life in her small fishing community will never be the same.
"One coast, one cause, one community!" she exclaimed, a refrain echoed by other speakers throughout the day.  
"I can't stress to you how important it is for the fishing community to band together," said Encalade to the crowd. "This is not only just our lives, it's our children's lives, it's our grandchildren's lives. We are bayou people and we're not going anywhere! This is the message we have to tell the world."
**********
Karen Savage teaches middle school math in the Boston Public Schools.  She began volunteering in Mississippi's Turkey Creek community nearly ten years ago, and now volunteers for the Bridge the Gulf, the Gulf Coast Fund, Gulf Change, Turkey Creek Community Initiatives and the Gulf Restoration Network.