Lisa Jackson, Gulf Restoration Task Force meet public in Pensacola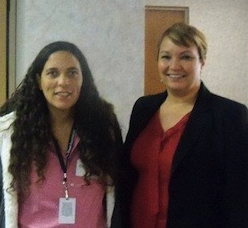 The first public meeting of the Gulf Coast Restoration Task Force met on Monday, November 8, from 11:30am - 4:00pm., at the Pensacola Civic Center in Florida.
According to a statement issued by presidential appointed chair of the task force and Environmental Protection Agency Administrator, Lisa Jackson, "President Obama formed the (GCRTF) to coordinate the long-term recovery and restoration of the Gulf Coast following the Deepwater Horizon BP oil spill."
"The Task Force will rely on the input of local stakeholders, state and local governments, tribes, scientists, and the general public to ensure accountability in the restoration of this national treasure," she added.
Photo Caption: Rayne resident, and Scott Connection reporter, Cherri Foytlin poses for a photos with head of the Environmental Protection Agency and newly appointed Gulf Coast Restoration Task Force chair, Lisa Jackson.
"In working together, we hope to confront the difficult challenges facing this great water body and coastline."
President Barack Obama had issued an executive order establishing the GCERT on October 5 in order to coordinate efforts to implement restoration programs and projects in the gulf coast region.
Jackson, a New Orleans native, was named as chair of the task force perhaps due to her considerable involvement in the response efforts following the April 20 British Petroleum Deepwater Horizon oil spill.
According to the president's executive order, "The Gulf Coast is a national treasure… its waters sustain a diverse and vibrant ecosystem… the Gulf's tourism and commercial and recreational fishing industries make a significant contribution to the United States economy. More than 90 percent of the Nation's offshore oil and gas is produced in the Gulf, and it is where nearly one-third of seafood production in the continental United States is harvested."
The objectives for the GCERT are to, "support economic vitality, enhance human health and safety, protect infrastructure, enable communities to better withstand impact from storms and climate change, sustain safe seafood and clean water, provide recreational and cultural opportunities, protect and preserve sites that are of historical and cultural significance, and contribute to the overall resilience of our coastal communities and Nation," the order reads.
The administration maintains that "It is necessary that Federal efforts be efficiently integrated with those of local stakeholders and that particular focus be given to innovative solutions and complex, large-scale restoration projects," and that, "Efforts must be science-based and well-coordinated to minimize duplication and ensure effective delivery of services."
The Task Force has been ordered to consist of senior officials from at least 11 different federal agencies and five elected officers of state government as representatives of coastal states. The representatives are to be nominated by coastal governors, but appointed by the president himself.
To date, Florida's Department of Environmental Quality Secretary, Mimi Drew, Alabama Governor Bob Riley's Chief of Staff, Dave Stewart, and Coastal Protection and Restoration Authority of Louisiana's chairman, Garret Graves, have been appointed.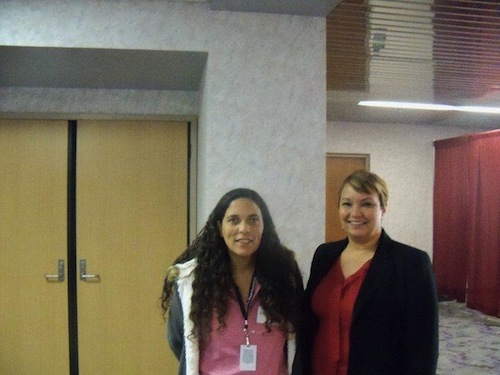 According to the order, the GCERT shall "coordinate intergovernmental efforts to improve efficiency and effectiveness in the implementation of Gulf Coast ecosystem restoration actions; support the Natural Resource Damage Assessment process…; present to the President a Gulf of Mexico Regional Ecosystem Restoration Strategy; engage local stakeholders, communities, the public, and other officials throughout the Gulf Coast region to.. share their needs and viewpoints…, including the development of the Strategy; provide leadership and coordination of research needs.. (and) to facilitate consideration of relevant scientific and technical knowledge; prepare a biennial update for the President on progress toward the goals of (GCERT); communicate with affected tribes… (including) coordination with Indian tribal governments; and coordinate with relevant executive departments, agencies, and offices on ways to encourage health and economic benefits associated with proposed ecosystem restoration actions.
At the meeting, citizens and activists from around the Gulf were present to express concerns, and present evidence, as to the immediate needs of the Gulf states concerning the spill and it's impact.
"I hand delivered to Lisa Jackson the report that Wilma Subra did for us on the Whole Blood Analysis. I told her I would be glad to give her the individual analysis on the workers and residents.. to explain how the report shows that people are being exposed at four times the 95th percentile. And (that) Ethylbenzene, m,p-Xylene and Hexane are volatile organic chemicals that are present in the BP Crude Oil", stated Florida resident and activist, Michelle Nix.
Elizabeth Cook, founding member of the Emergency Committee to Stop the gulf Oil Disaster, asked Jackson publicly why there were no members of the Center for Disease Control, or any other health organization, on the panel.
Jackson responded that GCERT was "ecosystem" focused.
Yet according to Section 3, part H, "Functions of the Task Force", in the executive order, GCERT will "coordinate with relevant executive departments, agencies, and offices on ways to encourage health and economic benefits associated with proposed ecosystem restoration actions."
After a general meeting introducing members of GCERT, participants were broken into public discussion groups, and asked to address the questions: "How can we best enable the widest possible participation in this process? How can we best connect everyone informed and ensure good two way communication? Which of the many critical substantive issues about restoration should the Task Force focus on first?"
Questionnaires titled "Ongoing Engagement" and "Gulf Coast Ecosystem Restoration Task Force Questions" were passed out - but, according to participants, were never picked up.
Health concerns, economic and environmental recovery were the main topics proposed by attendees.
Their disquietude may be of small concern, however, since the presidential executive order gives GCERT limited power in procedural control.
According to record, GCERT members will not receive pay, their departments will receive no independent funds for functionality; and no independent services, staff or facilities.
GCERT shall not "impair or otherwise affect: authority granted by law to an executive department, agency, or the head" or "the status of that department or agency within the Federal Government".
In addition, "This order is not intended to, and does not, create any right or benefit, substantive or procedural, enforceable at law or in equity by any party against the United States, its departments, agencies, or entities, its officers, employees, or agents, or any other person."
In effect, GCERT, whose report on the Gulf's ecosystem to be made to the president is not due until November 2011, may not be overly cogent so long as it has no real power over policy or procedures.
Gulf Coast resident, Karen Hopkins, of Dean Blanchard Seafood, expressed anxiety over the effectiveness of the task force, "We may all be dead by 2011 from poisoning or starvation. And then they are going to submit a report? They have no power, they have no budget; are they trying to placate us until they finish poisoning us. Maybe after I am dead someone will consider me part of the ecosystem."