Q & A with Reilly Morse – attorney behind MS housing victory, HUD's new Katrina program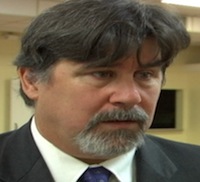 North Gulfport, Mississippi - Yesterday Governor Haley Barbour, HUD Secretary Shaun Donovan, and Mississippi housing advocates represented by Reilly Morse, announced a major agreement that makes $133 million available to assist low-income Mississippians in repairing their Hurricane Katrina-damaged homes.
The agreement was reached after five years of advocacy and a lawsuit brought by Mississippi community groups and residents against the Department of Housing and Urban Development (HUD). 
The lawsuit contested HUD's approval of the state of Mississippi's plan to spend $600 million on expanding the port of Gulfport - money that had been appropriated by Congress to rebuild low- and moderate- income people's homes after Katrina.
Bridge The Gulf asked Reilly Morse of the Mississippi Center for Justice, the lead attorney representing the Mississippi residents and advocates, about the victory.
Interview conducted by Bryan Parras and Ada McMahon.  It has been edited for length and clarity.
Q: Can you tell us about the victory today?
A: This was a collaboration that was a mutually shared victory.  We made space available for the state, and HUD, and us housing advocates, where we could really talk about the practical unmet needs.  And it is always so hard when you are in litigation to get past the litigation and get into the practical problem solving.  That was the real breakthrough. 
For us it is very, very gratifying. It is also saddening, in that it is coming five years late.  But the overall shape and size and direction of it is just what we had wanted.
Q: Why will this be more inclusive than the initial housing assistance programs [created after Katrina]?
A: The initial programs would not help folks who had hurricane wind damage. 
You have historically racially segregated neighborhoods, and then you have a railroad which separates them, functions as a racial dividing line; And then you have a tidal surge that causes a lot of the damage, and if you're not touched by the tidal surge because you are on the wrong side of the tracks, you end up with no assistance.
So there were clusters of unmet housing needs, that were wind-damaged.  They were predominantly low-income, they were predominantly African American.  They're now going to be assisted.
But the other advantage of this is, this is not purely a racialized outcome, this is helping low-income folks of any form or description that need the assistance.
Q: Last question: How are you feeling?
A: I am having an out of body experience.  It's been very, very strange. 
It's been very, very difficult even up through the last week to get to this point.  And we've done it, and it's a tribute to lots, and lots, and lots of people. 
They put a person up at the front, but there were scores of organizations, hundreds of people behind those organizations.  And it just, it's… it's just raw egotism to say "Reilly did this," it's not how this happens.  It happens by people power.
See related post: Katrina survivors respond to news of new housing assistance in Mississippi
[Some other advocacy and community groups that helped bring about this victory include Mississippi State Conference NAACP, Gulf Coast Fair Housing, North Gulfport Community Land Trust, and the Steps Coalition.  Please indicate in the comments if I missed your group!]