Three stories from Katrina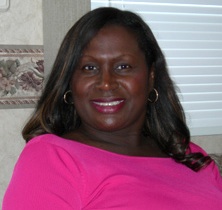 Five years after the devastating storm hit New Orleans, three community leaders talk about how Hurricane Katrina changed their ministries and their lives.
by Courtney Cowart, Crossposted from Faith & Leadership
August 31, 2010 | When Hurricane Katrina slammed ashore five years ago this week, the storm and resulting flooding did more than just decimate the city of New Orleans.
The catastrophe killed nearly 1,500 people in Louisiana and damaged or destroyed 182,000 homes. Five years later, New Orleans has struggled to reach a population of 355,000 residents -- about 100,000 fewer than before Katrina.
The immediate responses revealed a tragic -- and in some cases potentially criminal -- lack of leadership. Yet amid the chaos, people in the community took on the mantle of leadership, responding to crises and effecting a recovery that continues.
Some survivors, such as Alice Craft-Kerney and Linda Jeffers, responded to immediate needs and have built on that to create ongoing organizations. Others, such as Bishop Charles E. Jenkins, used their existing offices in ways unimagined before the storm.
Craft-Kerney, Jenkins and Jeffers are leaders of faith whose motivation to serve the poor constitutes an adamantine commitment. Each voices deeply held biblical values, including the iniquity of indifference to human suffering. Each practices spiritual discernment, the study of Scripture, prayer and holy listening, especially to those most marginalized.
Finally, each of these leaders, deeply and daily immersed in the plight of distressed people for five years, has remained faithful to the call. In the words of Søren Kierkegaard, each has been graced with "the eye which, ever young and ardent, sees the possible."
The following testimonies from New Orleans offer a glimpse into experiences and practices that have sustained and honed their leadership.
'Take care of my people'
At the time Katrina hit, Alice Craft-Kerney, who had deep ties to the Lower Ninth Ward, worked at Charity Hospital, a state teaching hospital in New Orleans. She began her career as a staff nurse. Even before the storm, she had a strong commitment to working with the medically indigent, and eventually was promoted to supervisor of the prison unit and trauma surgery wards at Charity. After Katrina, however, her vocation as a health care leader took a dramatic turn. Today, she is executive director of the Lower 9th Ward Health Clinic.

 I was trapped in the Ninth Ward during the storm, because the hospital was short-staffed and I couldn't leave. The word was, "If you can't get out, go up." So my family and I went to my brother's three-story house near the river in the Lower Ninth Ward. There we sheltered 21 neighbors -- the youngest only a few days old. It was pitch-black at night, and we could hear the screams of our neighbors trapped in their attics. I felt so helpless -- just that sea of human suffering, and you couldn't do anything about it.
By the seventh day, a Sunday, because we were on higher ground, the water had completely receded. We walked out on dry land. The National Guard took us away and would not tell us where we were going. So we were apprehensive. By now we had seen how mean and cruel the reception had been in other places.
But leadership does start at the top, and days later as we walked off the plane in Albuquerque, we saw the biggest smile on the governor's face. The mayor was standing by his side. The tarmac was covered with welcome signs, and I remember saying, "Thank you, Jesus! Thank you that these people are being kind."
The next three or four weeks was a time of deep reflection. We had our prayer circle every night. We read Scripture daily. All sorts of strangers reached out to us in specific ways. And I remember praying, "Lord, I know I've lost everything, but I still have everything, too. With you all things are possible. With you I have everything."
I felt God cleared away everything that could distract me from my purpose. My daily walk was one where I was coming very close to the Spirit. As I walked forward, I asked God to guide me and show me. "Keep my mind clear," I asked him, because I saw where people were becoming mentally unstable from the worry, and I prayed for a peace beyond understanding.
When we got back to New Orleans in December and saw the devastation firsthand, we were still traumatized, not knowing how to pick up from here. At my mom's house we ran into some young volunteers on bicycles saying, "Come to Common Ground" -- a center set up in a house in the Ninth Ward. And one day a young woman said to me, "Well Alice, you have a health care background. Why don't you do the clinic?"
My background was inpatient care. I wasn't administration. So my first reaction was, "Me?" Then I heard it. I was in the room and it came so clear: "Take care of my people, and I will take care of you." And I said, "Oh my God, oh my God."
When I got that command, I prayed very hard, because I didn't want to go off on my own and say I was called when I really wasn't. So I was wondering and I was praying, "Show me something to confirm this is what you want me to do."
I knew I wouldn't want to do it without my friend Patricia Berryhill. So I asked her, and she said yes. Through her, the house was provided. This was the first confirming sign. After that, a group called Leaders Creating Change through Contribution wanted to do a renovation. They had $35,000 to give, and they gave it to us. With the support of Common Ground and many other volunteers, in 10 days 70 percent of the renovation was complete. People worked around the clock through the night. This was the second confirming sign.
One day I went to City Park, where there was a big relief operation. But when I got there, they were closed. So I asked the lady who was overseeing, "I was wondering if I could get a case of water?" She said, "Follow me," then led me to an area where people were restocking. She yelled out, "Everybody! Turn around! See this lady? You see her? Whenever you see this lady, you give her whatever she wants and however much she wants." And I kid you not, when I left that day, my car was loaded down. When I got back to the clinic, people came out and asked, "What's all this?" and I said, "Nothing but the hand of God." So that was the third confirming sign, and I knew the Lord had put a call on my life.
I quit my job. I had no means of support. God is my witness and my secret judge. I asked no one for anything. God provided everything. We were able to open not because of coincidence but because of what I call "God incidents." But you have to walk in faith and keep your eyes like laser vision on him. Stay in constant connection with him and know he has a plan. He has our future.
It has been a huge effort. Over 2,500 people have come through our doors. People were dying because they could not get to a doctor, because they could not get routine medications. Those without insurance were in most need, and they were the ones we served.
God has given me such a sensitivity. I feel the pain of the people so deeply. Sometimes I just cry. The depraved indifference. The lack of progress is shameful. But every time I start wavering in my faith, the Lord won't let it happen.
What I've learned from Katrina, as a receiver and as a giver, is that when you are showing kindness, people can feel you being used by a higher power. God is present and touches lives. It is the way of Christian leadership. Kindness is the command and kindness is the promise God gives when he puts a call on your life.
What do these events say about the moral trajectory of this country?
Bishop Charles E. Jenkins was serving his seventh year as bishop of the Episcopal Diocese of Louisiana when Katrina devastated the Gulf Coast. Like 400,000 other South Louisianians, Jenkins evacuated to Baton Rouge. From that location he led the first six months of his denomination's relief efforts, returning to his diocesan headquarters and destroyed home in Slidell in March 2006. Under Jenkins' leadership, the Episcopal Diocese of Louisiana was the recipient of the largest domestic relief grant ever made in the history of the Episcopal Church. With those funds, and influenced by Jenkins' radical conversion to social justice and racial reconciliation, the church established the Office of Disaster Response (now Episcopal Community Services) and spearheaded a transformation of his denomination's ministries. Jenkins retired in January.
Leading a continual renewal of commitment to our neighbor in the years after Hurricane Katrina was a ministry full of blessing and challenge. For four and a half years I prayed continuously for grace, strength and a vision that was far beyond myself -- and I do believe in the power of prayer. With those gifts come crosses, so that you do not become overly confident in yourself. They continually come, and become less frightening, but no less painful. But that is the opportunity for grace. That is the opportunity for the Resurrection, isn't it?
Central to our challenge has been the ability to foster the ongoing moral and spiritual maturation of all our people. This is particularly difficult in a society of risk and regression. Is it even possible to mature in such a society? I would say yes, but the risk to the leader is real, and often the leader does not survive.
Nevertheless, I believe it is the leader's role to build the capacity for differentiation, which involves the ability to withstand discomfort of self and others in the face of difference. I still believe that Christian leaders can be effective when they focus on developing these capacities, and that this is one of our most important tasks.
One example of a way I have sought to differentiate a Christian response to Katrina from other possible and widespread responses is to point out the difference between policies and actions informed by self-seeking values versus those informed by universal ones. I have tried to teach that you can recognize self-seeking values by the number of people whose dignity and welfare they leave out.
One pattern of behavior and policy I have spoken out against consistently -- and that we have seen repeatedly in the five years since Katrina -- is what the writer Naomi Klein calls "disaster capitalism." The primary difference between the way that most religious organizations have gone about their recovery ministry and the way that many public/private partnerships have gone about it is that we have not enriched ourselves financially.
There is a moral issue at stake in this that I, as a Christian, must address. As a leader, it is important that I give it voice and embody it to the extent that I am able. I have stated publicly that as Christians we do not see humans as a means to an end, especially if that end is financial profit. This is especially offensive when we see the poor or the traumatized as means to an end. As Christians, we see humans as an end in ourselves. The cross of Jesus Christ, the hope of Christ crucified and resurrected for humankind, gives value to all.
Enriching a few at the expense of many, and the violation of human dignity this represents, is seen time after time in events that have transpired in the Gulf over the past five years. Each occasion has been a maturing moment -- a moment, I pray, for clearer differentiation.
We have witnessed the enrichment of companies who manufactured cheap, formaldehyde-ridden travel trailers, and we have made active choices to stand by and assist the families living in these trailers in every way we are able. We have spoken out against and joined demonstrations objecting to the enrichment of real estate developers receiving contracts conditional on the demolition of thousands of historically landmarked unflooded units of public housing at a time when 1 in 20 New Orleanians was homeless.
The debate over whether to refurbish and reopen Charity Hospital -- the second-largest hospital in the country for care of the medically indigent at the time of the storm -- is another we have joined. And of course there is our mobilization in response to the impact on thousands for at least a generation of the greatest environmental disaster in the nation's history: the explosion of the BP rig, flooding of the Gulf of Mexico with oil.
What I have tried to convey to other faith leaders throughout the United States is that Katrina, seen through this lens, is not only a challenge for the faith leaders and people of New Orleans and the Gulf Coast to grow and mature in our values. Katrina, and now BP, is a chance for the faith leaders of America to help all our people along this path.
The fifth anniversary provides a focal point and a time for us to assess what has transpired and to examine what these events say about the moral trajectory of this country and our communities.
New Orleans may be the American city where we have the opportunity to see most vividly the long-term societal impact of such a moral trajectory, but it is not the only American city where these values are shaping our future.

Linda Jeffers with Louisiana community activists Shakoor Aljuwani (left) and the Rev. Tyrone Edwards (right).
'You can't be defeated'
Linda Jeffers -- a faith-based community organizer and leading member of New Orleans' Women on Assignment -- was stranded in New Orleans at the time of the storm, and began her work as an organizer on the overpass of I-10 immediately after the hurricane. It was there that she organized hundreds to board buses for Houston. Arriving at the Astrodome, she continued to organize, and in the months after Katrina she helped hundreds more find clothing, food, shelter, transportation and jobs. Since returning to New Orleans, she has been a leading force in statewide organizing through the Rebuilding Lives Coalition and regionally through the Gulf Coast Equity and Inclusion Campaign, a role that has put her at the epicenter of recovery from the BP oil rig explosion and subsequent flooding of the Gulf of Mexico with oil. Jeffers recounts the leadership of her pastor during the storm and offers advice for other Christian leaders.
I sit under the Rev. Robert C. Blakes Jr. and his brother Samuel Blakes at New Home Ministries Church. To see Blakes and how he lost everything and how he had to either give up or go on was an inspiration. There was no difference between him and me after Katrina. He was going through everything like we were, and he made a choice. I watched him and saw that we had the same walk.
He was godly. He put himself aside and made a sacrifice to come back and encourage us. First of all he said, "I don't have a car; I don't have any money, or any food. But whatever I got, Sister Jeffers, you got, too." I could reach out and touch him. There were no private numbers. "You want to call?" he said. "Here's my cell phone number."
Then he told me, "You are a strong woman in the Word of God. You got to get up. You can't drop your God. You can't be defeated." He took the Word and taught me how to read it and draw encouragement from it. He showed me how to press forward to the things before me, forgetting those things behind.
He showed me how to enter God's gates with thanksgiving and praise, and to recognize that God had put me in a position to help my people. My voice and my cry was not just my voice and my cry. It was that of my people. So I was able to draw encouragement and encourage others. Not breast-feed them, mind you. Encourage. We had to learn to eat that spiritual meat in a hurry.
But then, of course, I also had to develop my own practices, too.
Every day since December 26, 2006, I and my four sisters, who are in Maryland, D.C., and Florida, get up between 4 and 4:30 a.m. and we have prayer together. To get up and have prayer before the rising of the sun and give thanks sustains us. My mom said she never imagined all her children on the phone every morning having prayer, but that is what we do.
Second, I advise this: Daily, find someone you can do something for. Whatever you need, go give it. If you have two dollars -- go give it. If you need food -- go feed somebody. If you are lonely -- go love somebody. And whatever is ahead of you that day will be in right, perfect and divine order.
I do what my friend and I call "soaking." It is what others call meditation -- learning how to go into the silence and have that time to commune with God himself. We have taught ourselves how to enter, and how not to wait for that conversation with God until Wednesday night or Sunday morning, when there is an intercessor.
But what keeps me going most of all is my love of people. The love I have and the understanding that they want certain things that they don't have right now. New Orleans is not rebuilt. Like the parable of the Prodigal Son in Luke 15:11-21, too many of our people find themselves in a land they know not. Our people are in that country -- in the pigsty slopping the hogs. That is where we are now. We recognize that our Father's servants are doing better than we.
So why are we still in a foreign land? Why can't we come back to New Orleans, to Louisiana, to the land of our fathers and our fathers' fathers -- 10, sometimes 20 generations deep? What did we do so bad? We long for that carpet to be laid out for our return and to be welcomed home with open arms.
The biggest lesson I've learned as a faith-based organizer since Katrina is that we need leadership now. We must be ready. The time Katrina hit was not the time to train leaders. The time the oil rig exploded was not the time to train leaders. We needed people who had already been trained and were ready to make calls and get to work. We need leadership development, and we need to start in our churches.
Whatever the organizations were doing before, it was not effective. And there need to be enough trained leaders that a few aren't overwhelmed, overworked and drop off. Because mentally and emotionally, the few have been beaten up and down. We need 20 leaders in a community, not one. And I am working to make this happen, and to make sure that churches embrace and support these leaders.
What's at jeopardy at the fifth anniversary is whether or not we will ever be whole again. We are on the verge of losing an entire generation and society of people. We are about to lose them, because they weren't embraced. People turned their backs and walked away. The system failed them. The government failed them. Even some churches failed them. So let's talk about Christian leadership. It is time we do something.