A Gulf Coast Christmas Story
In preparation for the upcoming holiday season, I've been working with organizations across the coast to ensure children in our communities have the best Christmas possible. Gulf Coast families have taken hit after hit, year after year from hurricanes, the BP Oil Disaster and then again this year from Hurricane Isaac. Our families are struggling to keep a roof over their heads and essential needs met, in far too many cases leaving no resources for Christmas gifts or even a good Christmas dinner. About a month ago, we discussed the lack of services that will be available to our families this year in particular, due to diversion of resources to Hurricane Sandy relief. We decided a toy drive was something we could do in order to fill in those gaps, to help some of our most vulnerable populations to experience a nice holiday. This toy drive is essential in helping Gulf Coast families who are still being affected by these disasters.
We're thrilled to be able to team up and collaborate with the Mothers' Project and Plenty International, who've been working with Chief Albert and the Biloxi-Chitimacha-Choctaw tribe since September 2005, and to now expand the work to include communities and organizations from across the coast. Here's a little about the toy drive and testimonials from a few of our participating groups:
Community organizations and leaders across the Gulf Coast are teaming up in hopes of providing Christmas miracles to families whose livelihoods have been affected by Hurricane Isaac and the 2010 BP Deep Water Drilling Disaster this holiday season.
 In a collaboration with the global groups Plenty International and The Mother's Project, local and regional groups, including Coastal Women for Change, the Mississippi Coalition for Vietnamese American Fisher Folks and Families,  the Louisiana Environmental Action Network, Texas Environmental Justice Advocacy Services,  the Alabama Fishery Cooperative, Bayou Interfaith Shared Community Organizing , Lower Mississippi River Keeper  and 28 Stones - A Gulf Coast Media Project, have organized a region-wide toy drive.
"In an expansion of the vision of The Mother's Project we hope to be able to make Christmas memories a reality for the children of America's Gulf Coast, whose families are still experiencing severe financial distress since Hurricane Isaac and the BP Deep Water Drilling Disaster," explains Angela Monti Fox, founder of The Mother's Project and mother of documentary film maker, Josh Fox (Gasland).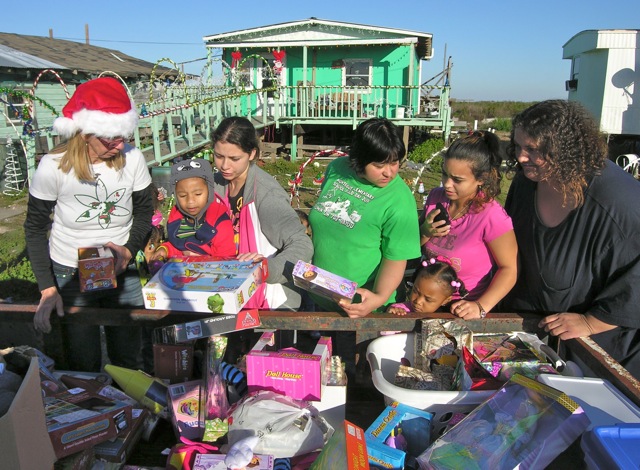 Photo: Plenty International delivers gifts during the 2011 Christmas season to children living in the Louisiana bayou.
"Since hurricane Katrina devastated New Orleans and the Gulf Coast at the end of August 2005, the quarter-mile wide Isle de Jean Charles, which lies just southwest of New Orleans three feet above sea level, has been flooded by hurricanes Rita (2005), Gustav (2008), Ike (2008), tropical storm Lee in 2011 and Hurricane Isaac in 2012. On top of these disasters, the BP oil rig explosion in 2010, coupled with the careless and massive application of Corexit to try and disperse the oil has basically shut down the shrimp and oyster harvests that the native Biloxi-Chitimacha-Choctaw people rely on for food and income. One hundred and seventy-five people live on the island including 25 children. For most of the families their homes represent all they possess and the island culture is all they have never known. 2012 is the fifth year that Plenty volunteer Elaine Langley has organized a Christmas toy drive for the children of the Isle de jean Charles." - Peter Schweitzer, Plenty International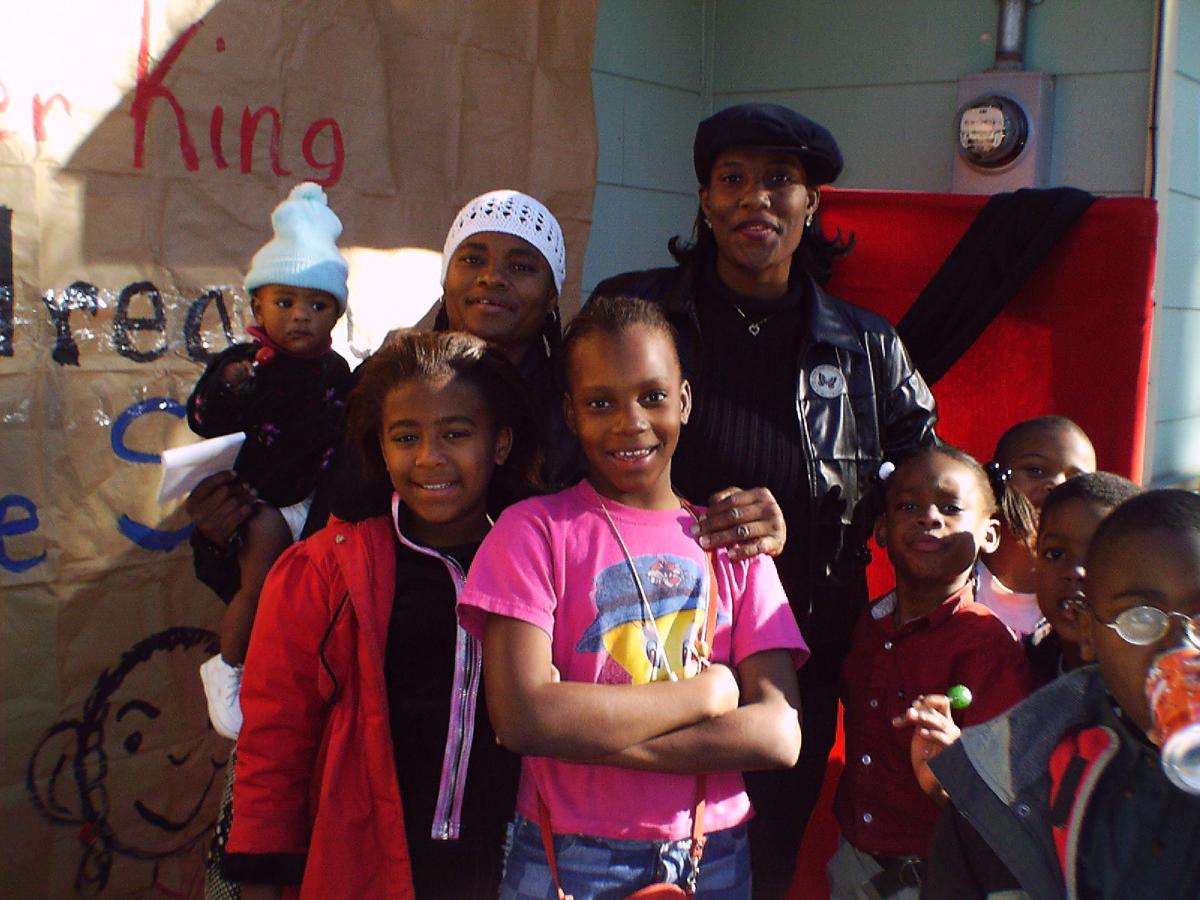 Louisiana Environmental Action Network helps Gulf Coast communities to recover from recent natural and man-made disasters.
"Louisiana Environmental Action Network (LEAN) has been working for 26 years to preserve natural resources and public health. After Hurricane Katrina and Rita, LEAN and the Lower Mississippi Riverkeeper began doing direct relief into ten parishes in Louisiana. We have done direct relief after Hurricane Gustav and Ike, and Hurricane Isaac as well. Over our 26-year history, we have distributed food items as well as toys for children in several areas. We have seen what disasters have done to our beloved state. When families struggle it is the children that suffer the most. Please join us to help the children along the Gulf Coast have a happy Christmas. If you won't be their Santa then there will be no celebration for them during this special time of year. Please remember the Gulf Coast families in your prayers. Thank you so much for caring! NO gift is too small! God bless you for your generosity!" - Marylee Orr, Louisiana Environmental Action Network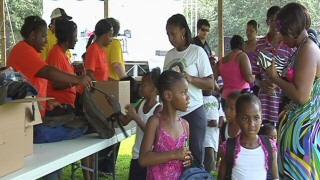 Coastal Women for Change (CWC) delivering around 1,000 back-to-school book bags to Mississippi area children.
"CWC was born after Hurricane Katrina, we saw a need and continued to move forward. We bring voice to the voiceless through empowerment. We have partnered with some key organizations and individuals along our road to recovery. This year we don't know what we are going to do. The Marines usually come, but after Hurricane Sandy, they cannot come to the Gulf this year. We have so many children, and only so many people who can help. I don't want to make false promises to these kids, we don't know what to do. The parents just can't see how Christmas is going to happen. There is no hope." - Sharon Hanshaw, Coastal Women for Change
Collection sites have been set up by these and other participating organizations along the Gulf Coast. Please click here for more information or to mail a donation to a specific organization or area.
In addition, a benefit concert will be held on Thursday, December 13th at the First Presbyterian Church in New Orleans, beginning at 6 p.m. Drew Landry, Sassafrass and Dancing Man 504 will be performing, and admission is one new, unwrapped toy or $10 to go toward the drive. Please click here for more information on the concert.
Cherri Foytlin is a journalist, mother of six and wife of an oil worker, who lives in south Louisiana. She is the author of "Spill It! The Truth About the Deep Water Oil Rig Explosion," and regularly contributes to www.BridgeTheGulfProject.org, The Huffington Post, and several local newspapers. In the Spring of 2011 she walked to Washington D.C. from New Orleans (1,243 miles) to call for action to stop the BP Drilling Disaster, and has been a constant voice speaking out for the health and ecosystem of Gulf Coast communities, in countless forms of media. As founder of "28 Stones," - a Gulf based media project which focuses on national movement building through art, photography, video and written word - she is working to, "help build the foundation for a cooperative and unified amplification of voices and needs, particularly of Gulf Coast communities, across the nation and globe."