In Lafitte, Hurricane Isaac Flooding Devastates a Family Fishing Town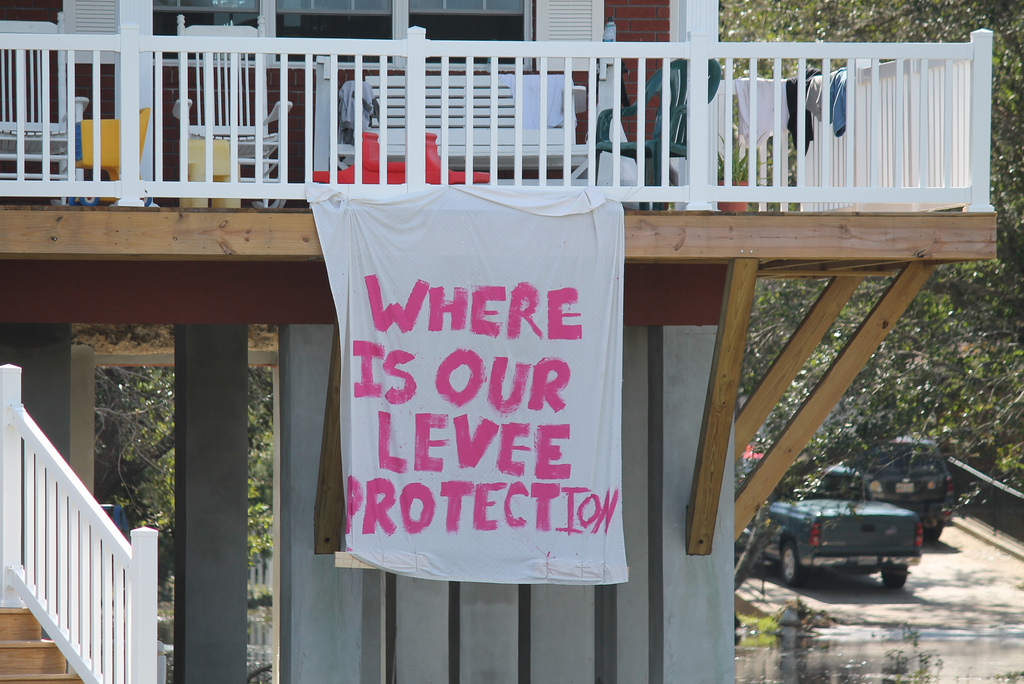 On August 30th and September 1st, I took a ride out to document some of the South Louisiana communities that have been effected by Hurricane Isaac.
My last day ended in Jean Lafitte, Louisiana, where flood waters and high winds have devastated this small community of fishing families.  At present, most are without power, many have lost all of their possessions, and some are still trapped in their homes, which are filled with 3-5 ft of water. Below you will find their take on the disaster, in their own words, spoken in the midst of losing all that they own.
Before you continue, I want to say that I feel it an honor that these humble people stopped to share their thoughts and stories with me. And wish to stress, that is all of our responsibility, to now amplify their voices, so that they may be heard across the nation and world. I truly have not often seen such devastation, nor such grace or courage in the face of overwhelming loss. Please share their comments widely.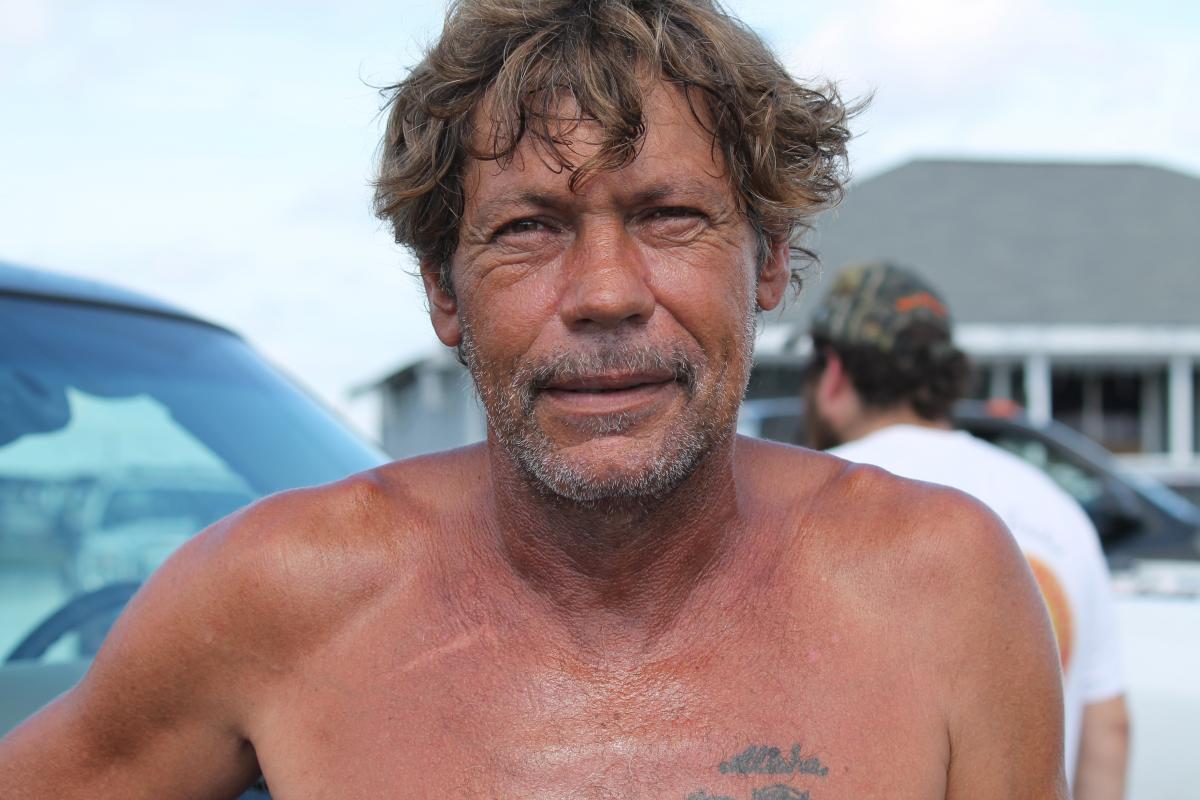 Albert Santini, resident, "We lost everything. My aunt over there, she is 97-years-old. She don't know what she's going home to – and we don't want to tell her. It was the worst flood I have ever seen. Everybody lost everything. This is worse than Katrina and Rita to us. A lot of us don't have insurance – this is it for us."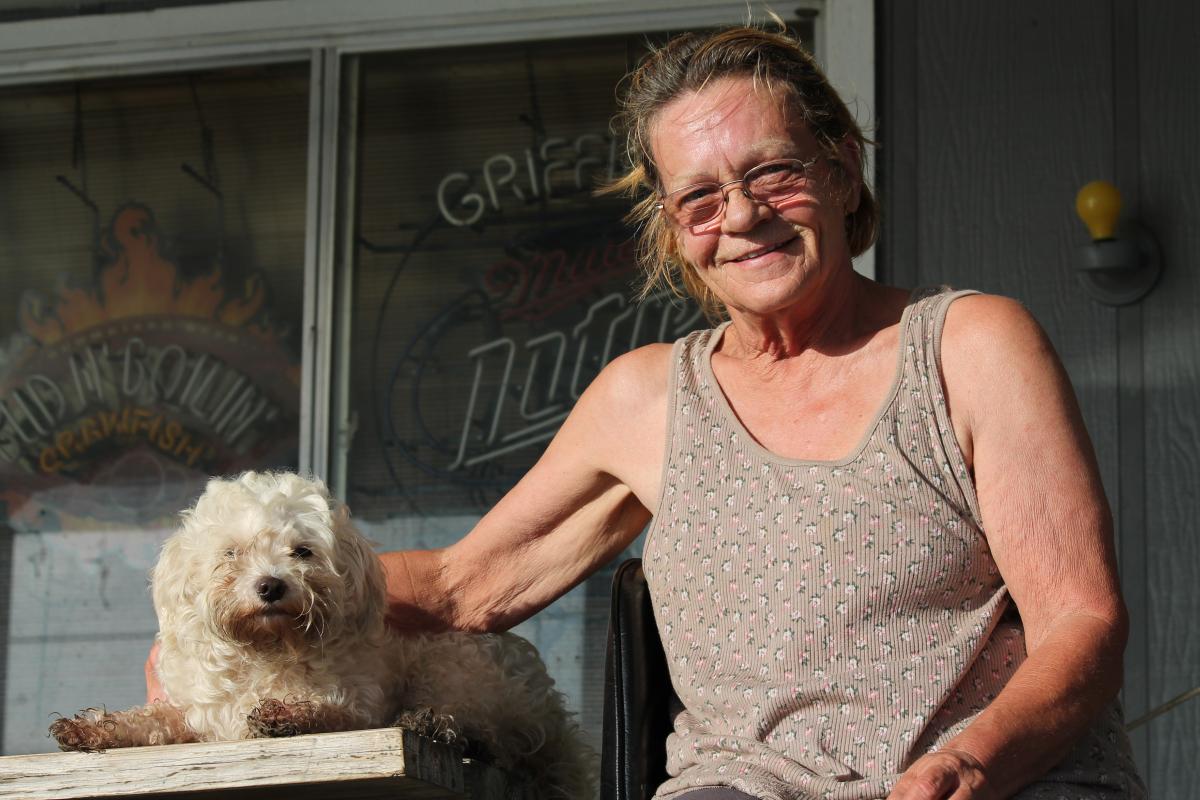 Sharon Coulon, resident, "I am on my own. I have lived here all of my life. I have had a stroke and have a lesion on my brain. This was just a small storm, yet we have never seen water like this before. Places are flooding that have never flooded before. Why? The Corps of Engineers have got to do their job, I understand, but a levee is not good protection – we know this. That water has to go somewhere. I have written letters about this. The land, our land, it keeps washing away... the levees will not help us.  We have lived with water all of our lives, we know hurricanes, we know this land. They will not listen."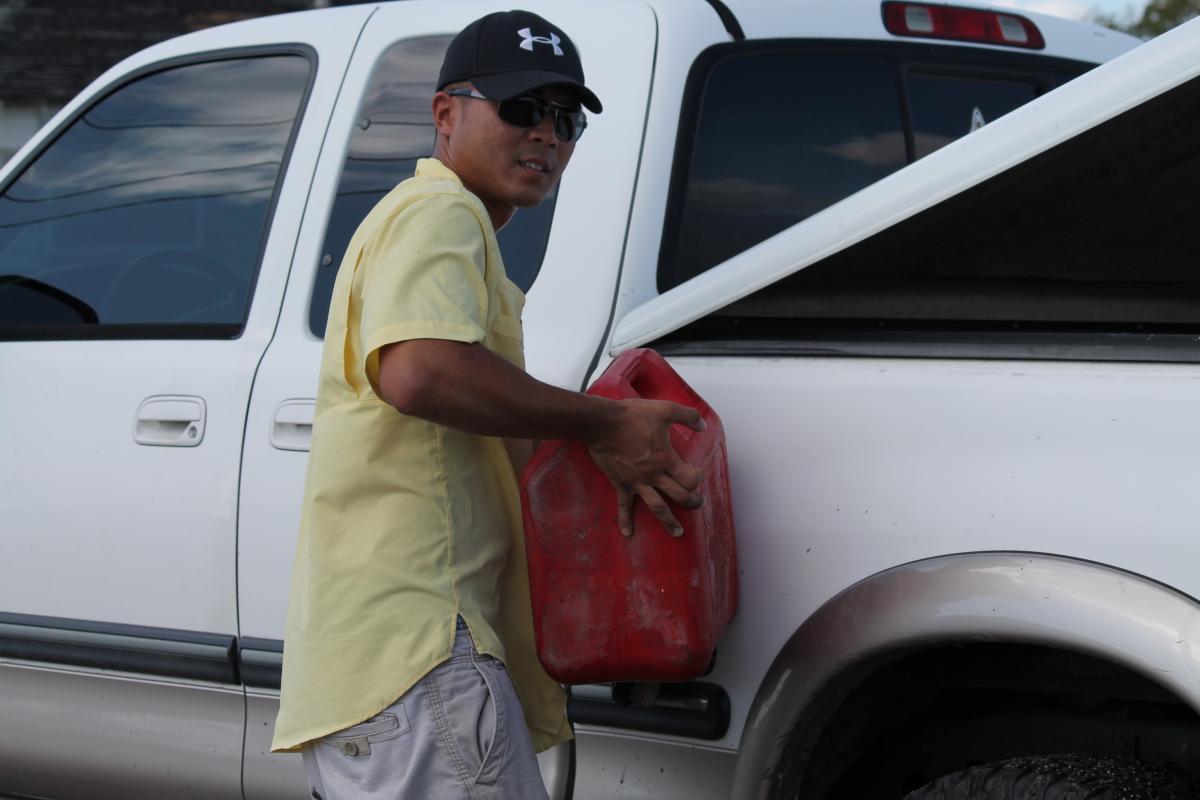 K.B. Huynh, shrimper, "It was one hell of a storm. That's all I have to say. We made it, but it was one hell of a storm."
Gene Roberts, fisherman, "I can't take much more of it. We may be 10 weeks away before we have power. They don't care about us. All the land between here and the Gulf is now water. Now what?"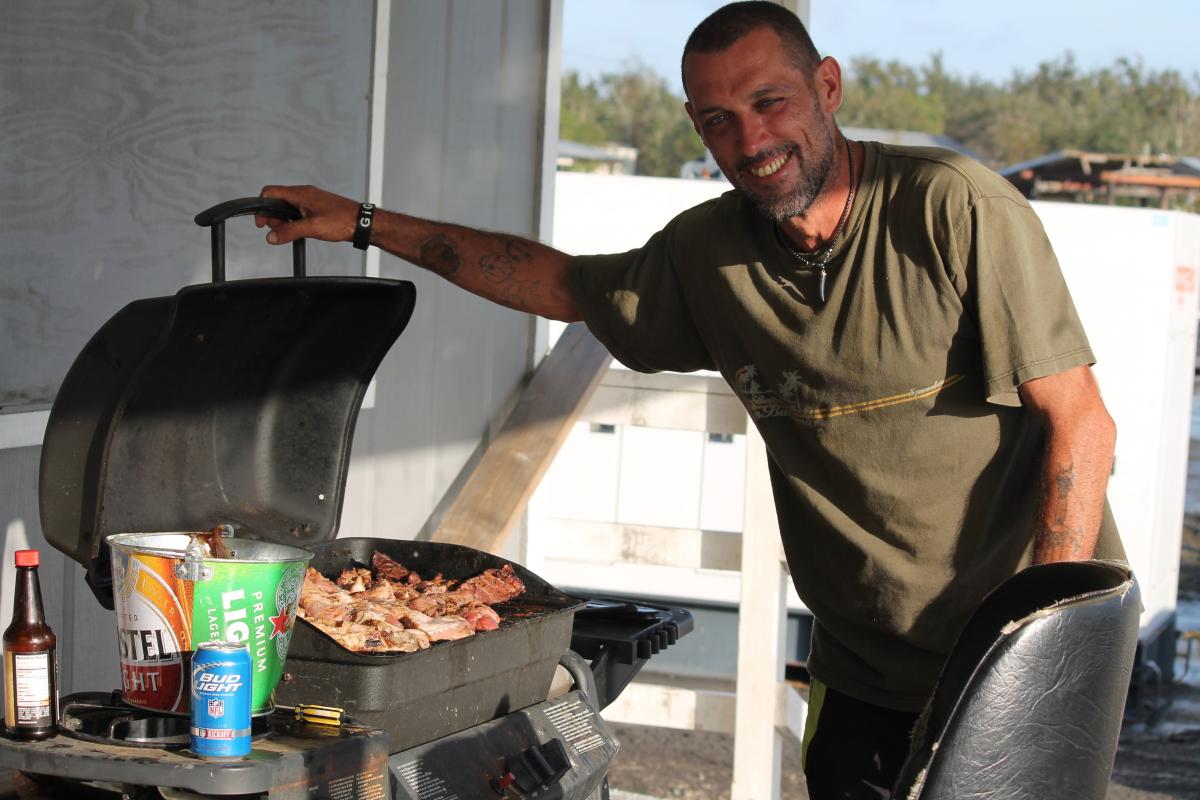 George Hebert, shrimper, "I moved into my house a month ago, bought new furniture, and now I have 5 feet of water in my home. We are renters, it will be hard for us to get any money. The clothes I am wearing now, those are borrowed. I am sleeping on a pool table. So much of our fisheries have been devastated by the spill. So much money wasted on bureaucracy, and crazy studies that give nothing. What do I do now? Where do I go? I don't feel entitled to nothing, I want to work. Getting a FEMA trailer will not help, I have no job. How can I help myself? That's the thing that gets to you the most, you don't have your independence. It messes up your mind. Last night, I sat on that porch and cried like a baby.  I worked so hard. I feel like I am no longer a man."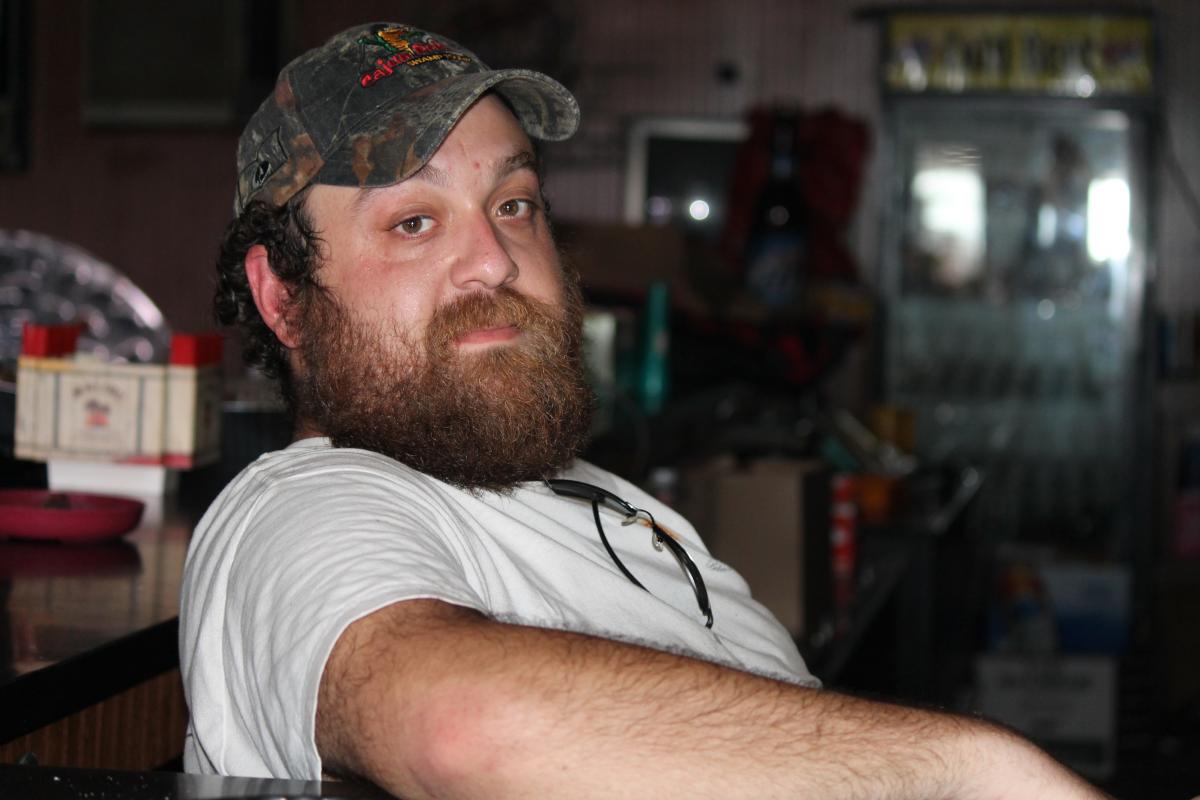 Ray Griffin, owner of Cochiara's Marina, "The National Guard has done a damn good job in rescue and aid, and I want to be sure and thank them first. But I am wondering when our government will become proactive in dealing with these situations instead of waiting until a disaster happens to respond. We know when a hurricane is coming. They should have been here a week ago checking to make sure the pumps worked, yet as this happened, our pumps were out of fuel, and our back ups were not working. But by proactive, I am not just talking about immediate needs or building levees, I mean rebuilding the barrier islands – so that we have some protection. Stop taking money from the feds and BP just to update old decrepit stuff. How about you do something that stops the water in the first place? I cannot fathom why the federal government would rather spend billions of dollars to evacuate people, than to rebuild our coastline and eliminate the problem.
It meant a lot to me, that Romney was in front of thousands of people speaking one day, and in 24 hours was here talking to us. Obama is coming down (Monday). But I have an idea: Instead of just talking, if they both really cared, I want to see them on a commercial – together, right next to each other, asking for donations or something. I want to see them put politics aside, in the middle of this election, and do something merely for the good of the people. Then I will know that they care about Lafitte."
Photos by Cherri Foytlin
Cherri Foytlin is a journalist, mother of six and wife of an oil worker, who lives in south Louisiana. She is the author of "Spill It! The Truth About the Deep Water Oil Rig Explosion," and regularly contributes to www.BridgeTheGulfProject.org, The Huffington Post, and several local newspapers. In the Spring of 2011 she walked to Washington D.C. from New Orleans (1,243 miles) to call for action to stop the BP Drilling Disaster, and has been a constant voice speaking out for the health and ecosystem of Gulf Coast communities, in countless forms of media. As founder of "28 Stones," - a Gulf based media project which focuses on national movement building through art, photography, video and written word - she is working to, "help build the foundation for a cooperative and unified amplification of voices and needs, particularly of Gulf Coast communities, across the nation and globe."