Summary of the Medical Benefits in the BP Settlement – Part 1: Personal Health Claims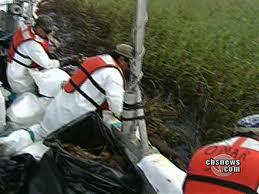 March 25, 2012, This is an initial analysis, based on information provided by the Plaintiffs Steering Committee, regarding the health claims outlined in the BP settlement. The final details of the proposed settlement have not been hammered out as of yet – all the more reason we must approach these issues now.
Please feel free to express your opinion as well. All thoughts are appreciated.
To date, unfortunately, the restrictions concerning individuals who will be entitled to the medical settlement benefits is long, while the list for those who will be able to benefit is short.
Basically there are 3 categories that afflicted persons might fall into – clean-up workers, zone B residents, and certain zone A residents.
According to information received from the plaintiff steering committee, clean-up workers consist of, "those who participated in the response activities including efforts to recover the oil, skim the oil, remove tar balls, de-oil wildlife or other activities involved in the oil spill response (both land and water)," an estimated 90,000 people.
 
While Zone B residents are those "individuals who live in non-beach Gulf Coast regions that are comprised mostly of wetlands prior to December 31, 2010," which adds an additional 5,000 people to those who will be able to seek compensation for medical issues.
Zone A residents are those "individuals who live within one-half mile from the coast in Grand Isle, Louisiana; Mississippi; Alabama and the Florida Panhandle," another 105,000 people, according to their estimates.
In total, they say, around 200,000 people will be covered.
So what are the benefits of that coverage?
Basically, they have set up four basic benefit classes – "compensation for specified medical conditions (SPC), a medical consultation program and back end litigation for later-manifested illnesses."
We'll look at these separately, with a general concerns assessment at the end of each category:
1. COMPENSATION
Compensation "is for individuals who have had and/or currently have a specified physical condition within specified timeframes."
This would include acute symptoms (generally spoken) of eye irritation, respiratory issues, nasal decongestion, headaches, coughs and shortness of breath, asthma or COPD flair-ups, nose bleeds, sore throats, skin irritations, neurophysical symptoms – including headaches, dizziness, fainting and seizures; and gastrointestinal issues – like diarrhea, nausea, vomiting and abdominal pain.
 
 
Chronic conditions include eye damage (specifically "sequelae, damage to cornea);" respiratory damage – including, chronic rhinosinusitis, or nasal obstruction, facial pressure or decreased sense of smell; and skin issues, such as, contact dermatitis and eczematous reaction.
The amount that each person will receive will be "dependent upon whether the specified physical condition is acute (short term and no longer existing) or chronic (still existing)."
Compensation for acute symptoms will depend on whether "the extent of proof," in 4 categories, A1 to A4.
A1 grouping includes clean-up workers who will submit a "declaration under perjury setting forth the condition and/or symptom(s) and the location and time of exposure," with "no requirement for supporting medical records."
Residents in the A1 category, must submit similar information as above, but will also be required to send an affidavit in corroboration with another "claimant's information" or receipts, dated photos, or some other not yet specified information.
As for the A2 category, clean-up workers and residents, will be required to have "a declaration under perjury setting forth the condition and/or symptom of exposure" and medical records in support.
A3 claimants, only available to clean-up workers, must submit the above – minus medical records, plus they must be listed in the "BP medical encounters database for the conditions stated in the declaration."
And finally, A4, also clean-up workers only, must accede to sending the above info, but specifically this covers those who have experienced "heat exhaustion, fatigue or stroke during clean-up work."
As for chronic conditions (B1), a person must submit "a declaration under penalty of perjury setting forth the condition and the location and time of exposure; and medical records supporting the claim and ongoing care for the asserted condition."
Here's the beef (prepare yourself): If you are A1 as a clean-up worker you are eligible to receive $1,250, as a resident $850. A2s will get $7,500 as a clean-up worker, $5,200 as a resident; while A3s and A4s will get $11,750 and $2,500 respectively.
B1 people will receive $60,000 for clean-up workers and $36,250 for residents.
For those who were hospitalized overnight (A2 – A4, and B1) are eligible for $10,000 for the first night, $8,000 nights 2-6 and $10,000 per night after, plus the actual cost of care.
Assessment:
First of all, concerning the restriction of those that "live within one-half mile from the coast," is insufficient to the needs of those actually affected. This addition alone leaves out hundreds of thousands of families and individuals who have suffered some of the worst health effects of the spill; including tourists who swam in the waters, oil workers who are experiencing health effects while working on the rigs, people who may have ingested contaminated seafood, those who inhaled the unable to be controlled air borne fumes which were so obvious during the height of the catastrophe, or those who were forced to boat through, or in other ways, have come into contact with the contaminated waters.
Also, according to medical professionals working on this issue, of the acute symptoms only neurophysical and gastrointestinal issues have had "lasting significance" to most folks. And worse, NONE of the chronic symptoms listed are being seen on the ground level at this time.
 
And thanks to the incompetent and outright erroneous work of BP's Gulf Coast Claims Facility, as administered by Kenneth Feinberg, many people who have or are experiencing maladies were financially unable to access needed healthcare.
Add that with the miniscule amount of local and regional medical professionals trained in toxic exposure, and a lack of medical coding for "petrochemical poisoning," it is unclear from where these records the claimants must produce will come.
2. PERIODIC MEDICAL CONSULTATION PROGRAM
Eligibility for this program of sustained health monitoring is for Zone B clean-up workers and residents; as well as, residents for Zone A "who have a specified physical condition and/or symptom."
The program will provide for a "baseline examination and follow-up every 3 years for a total of 21 years." The new sheriff, a claims administrator, "will be appointed to identify facilities to provide services covered by the consultation program and will schedule eligible claimants for their initial and periodic consultations."
NOTE: According to the GCCF website, "The Order created a Transition Process and appointed a Transition Coordinator, Lynn Greer, to facilitate and oversee the evaluation and payment of pending Gulf Coast Claims Facility ("GCCF") claims until such time that a Court Supervised Claims Program commences under the terms of a proposed settlement. The Order also appointed a Claims Administrator, Patrick Juneau, who will oversee the Transition Coordinator and the Transition Process, as well as the Court Supervised Claims Program, once it opens." It is unclear, however, if Patrick Juneau will be directly responsible for these health claims as well during this transition.
These services provided through the PMCP will consist of "a comprehensive medical, occupational and environmental history; vision screening; specified blood and urine tests; and specified cardiac and respiratory tests."
 
Assessment:
Again, Zone A and Zone B is too small, non-inclusive, and inadequate to the actual need concerning monitoring.
A "baseline examination," using folks already ill is not a "baseline," it is an initial assessment. For accurate research concerning effects, there would have had to been an evaluation before the exposure occurred.
Where will this information be stored and who will have access to that information, is a big question. Will the PMCP be transparent? And how will the information be used in future response to similar events?
More information is needed. And interjection of these concerns might best be voiced now, as final details are being composed.
3. BACK END LITIGATION OPTION (BELO)
The last of the Medical Settlement Agreement discussed here, is the Back End Litigation Option. This program will be available to all medical benefit classes.
"Under BELO, all class members who develop a later-manifested physical condition are entitled to file suit against BP for such condition," the PSC states.
"BP can initially elect to mediate the claim in lieu of litigation, but, if the claim is not resolved.., the class member has the right to sue. In any such suit, BP would concede liability for purposes of the oil spill and the fact of the class member's exposure."
As for those who wish to exercise their right to use the BELO, they will be required to establish that the malady was "caused by the oil," and "the amount of damages."
With regards to the Worker Compensation Policy, claimants must decide whether to pursue BP through the BELO or "pursue a Worker's Compensation Claim."
Assessment:
It is with increasing aggravation that the burden of proof consistently falls to some of the sickest and most vulnerable among the Gulf Coast population. This botheration is found no more so than in the very much needed BELO program.
Research that has exposed the known severe long term health impacts from chemical data sheets and past spills, congruently support that the BELO will be needed if any justice is to be found by those both suffering now, or who may be affected in the future.
Again, there is the very real concern of the causation element of this program – meaning, due to a consistent lack of available healthcare and financial recovery in the last nearly 2 years, it will be extremely difficult for those effected to provide required information to pursue further compensation or support.
And again, the geographic restrictions are far too small to adequately address the situation.
In addition, the phrase "caused by oil," leaves no room for those who may suffer eventual affects from the use of known toxic chemical dispersants.
Finally, and bluntly, BP has the money and the resources to drag the BELO process out until the claimant has long since passed away from their afflictions. Without a determined and restrictive amount of time in which BP will have to respond and act on the BELO, this may well be a scenario we see played out time and again.
Please stay tuned for Part 2 of this document, which will focus around the Gulf Coast Regional Health Outreach Program, (the $105 million dollar grant "to promote physical, mental and behavioral health of the Gulf region").
 
Cherri Foytlin
************
Cherri Foytlin is an oil worker's wife, mother of six, Louisiana resident and journalist whose family has been deeply impacted by the BP Oil Disaster and consequential moratorium on deep water drilling. She co-founded Gulf Change, blogs for www.BridgeTheGulfProject.org, and walked to Washington D.C. from New Orleans (1,243 miles) to call for action to stop the BP oil disaster.  She has been a constant voice, speaking out to the Obama Administration's Gulf Oil Spill Commission, and in countless forms of media.  Cherri will continue her fight for the industries, people, culture and wildlife of south Louisiana and the Gulf Coast "until we are made whole again."