Troubled Waters: Discussion with Gulfport Community Organizer Bishop Anthony Thompson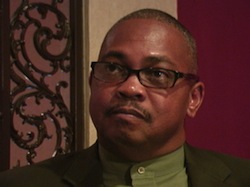 Bishop Anthony Thompson is executive director of the Kingdom Community Development Corporation, and a member of the Coalition of African American Communities (COAAC).  He recently spoke with Bridge The Gulf and the Institute for Southern Studies for the report Troubled Waters: Two Years After the BP Oil Disaster, a Struggling Gulf Coast Calls for National Leadership for Recovery. Bishop Thompson shared with us his thoughts around adapting to change in Mississippi Gulf communities, reaching the youth, and making sure there is a table for them where policy decisions are being made.
Bridge the Gulf / Institute for Southern Studies: Describe the Gulfport community? 

Bishop Anthony Thompson: Well, I think Gulfport and the Mississippi Gulf Coast was one of the best kept secrets until Hurricane Katrina. New Orleans had a lot of attention after Hurricane Katrina, but there was not a lot of movement in Gulfport, there was not a lot of organizations in Gulfport.  So the church and I, we started to do work.  We were one of the first African American groups to go out and do volunteer work, cleaning up and working on houses in our community.  That work has continued since then.
BTG / ISS: What's changed in the past two to three years?
 
Thompson: The job situation has changed. There's not a lot of physical labor. There's more technology, and so we just have to begin to make that shift into the technical world.  Things are beginning to shift a little bit and the way people do things are different.
Especially in the non-profit world, and in church and community and economic development, the way we do things has to change.  And so the change is going to be good.
You know it's kind of like this paradigm shift.  We see it as finding the old and the new, and teaching them how to work together, and to make the change more comfortable, and so that's what we work on most of all as Kingdom CDC and COAAC. 
BTG / ISS:  How do you encourage the change?
Thompson: I start with the churches. Gulfport is predominantly a Southern Baptist type culture.  We have the Baptists, we have the Methodists, and I'm non-denominational.  Now I have pastors that have community in mind, I bring them to the table and get them training so that they can see the overall vision of where not only Gulfport is going, but it takes the United State as a whole to go somewhere together.  
BTG / ISS:  What are your organizations priorities for 2012?
Thompson: Our number one priority is education and organizing. If we can get people to the table, we can get pastors to the table, we get young people to the table, and we can get them educated on some of the programs, some of the activities going on at conferences.  If we can get that in Gulfport, then we can get them to see the overall picture.   I told the pastors to give us a year, 2012 should be a year of training and education. 
If I give my child a dollar, he's going to spend it the way he want to and probably waste it, but if I tell him the value of a dollar, and tell him how to use that dollar that I've just given him, he can get the best use out of that dollar. 
BTG / ISS:  What should the community be speaking on?  
Thompson: We want everybody that's doing business in the community to sow back into the community.  Create avenues of jobs.  Create jobs for our young people.  
I have a plan.  It's not perfected yet, but we have a plan to be able to create jobs within the community.  It inspired me when I heard that Wal-Mart wanted to do business with produce.  And so I'm thinking, that's a great idea, but why does it have to stop with produce?  Why can't it go a little bit further to other things that the community can offer, creating jobs in the community for young people, getting them involved in the process, and letting them sell products to Wal-Mart and other business that may be in our area.  For model growth, the community should be saying.  If you're going to use our money, then put some back in it. 
BTG / ISS:  What kind of classes do you offer to the community?
Thompson: We have a class on the first and third Thursday we work with this group that may drop out [of school].  We work with them to think outside of the box and get them to think that you're not going to be fourteen all your life.  We also have Girl Power, which empowers girls, teaches them to deal with emotions, and trains them in such things as Breast Cancer Awareness. Miss Sarah does a program at the elementary school which is financial literacy for the fifth graders.  Tyra works with our youth and there's a book that we're doing called Rich Dad, Poor Dad. 
BTG / ISS:  What do you see as missing from the conversation about empowerment ?
Thompson:  You have the economic development, you have community organizing, but there's a table in the middle – the youth – that's missing. Take for instance in Gulfport: we're working on a sustainable community initiative.  And it's a 20-year-plan.  How can you plan 20 years of somebody else's life if they're not at the table?  There's nothing to do here in Gulfport.  There's nothing to do.  Why?  Because somebody did the same thing and planned it, but didn't ask the young people, well what would keep you here?  What would you like to see?
BTG / ISS:  How would you envision a community planned in 20 years, in 50 years, with these youth involved?
Thompson: I think there would be a lot of job creation.  I think that our health would change.  We have to realize that everything we do is a seed.  So we put that seed in our children.  We never knew the importance of a seed because we're the microwave generation and we have processed food.  Back in the old days they had seeds.  They put them in the ground.  They allowed them to grow.  My father planted a seed in me.  Most definitely we don't want the seed planted a lot of the time, you know because it's painful, because the seed must die before it grows.  I never knew what my father was talking about, because he had the Southern drawl and he talked fast, and he was always talking about the biracial committee. I remember Dr. Martin Luther King getting killed.  I remember the schools being integrated and having a riot.  I remember having to park our cars in front of the house so we wouldn't get the windows busted in with a watermelon.  My father always fighting for African American athletes to have the same rights to play at a predominant white high school.  Those same rights that my father was fighting for – now mine is not for racial equity, mine now is, give us a chance, and give our young people a chance to create something good that would happen and keep them here.  
BTG / ISS: What can the next President, Congress and the national leaders do to help your organization achieve its goals?
Thompson: Come talk to us.  You know stop trying to create vehicles for change and not talk to the people who have to implement the change.  Because you can do it up there, but the ones who are at Ground Zero will tell you how that will work.  One of the things that I would like to tell Congress and others,  especially those who produce grants, they say "well we got to have a certain amount of numbers for this grant, we gotta have this many people" -- But I would say stop looking at the numbers and start looking at effectiveness.  How is it impacting?  Talk to the people and say, what did you like about the program?
Because what works in Gulfport may not work in Biloxi.  Or even what works in Gaston Point.  Because all these communities are interconnecting but they are very different.  Even the language and the dialect is different.  And the way they see things, the way they was raised is different.

Interview conducted by Joshua Pelletier.  The transcript has been edited for clarity and length.
Download the Troubled Waters report from Institute for Southern Studies.
Read and watch more interviews with Gulf Coast community leaders.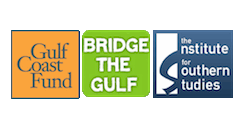 This content was produced by Bridge the Gulf Project and the Gulf Coast Fund for Community Renewal and Ecological Health, in collaboration with the Institute for Southern Studies.