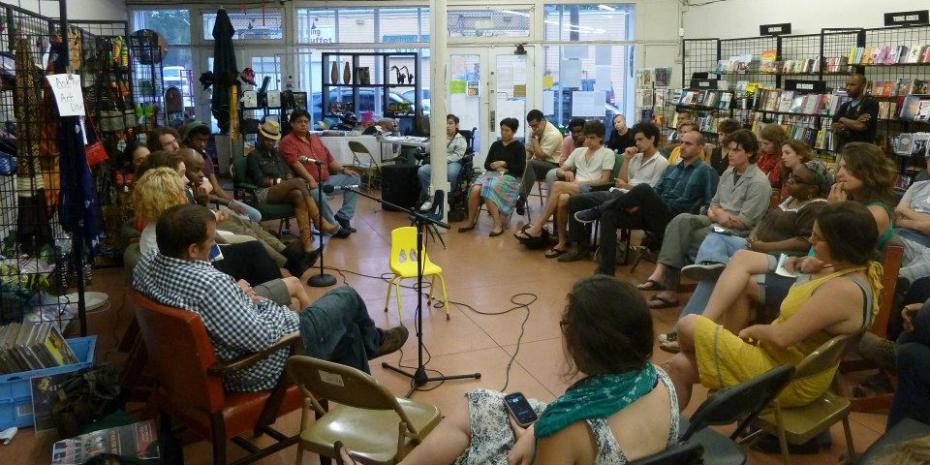 Deep Dialogues
"Deep Dialogues" is a series of in-person community conversations, recorded to air on the radio, on topics that matter to New Orleanians. These series is hosted by WTUL News and Views (91.5 FM in New Orleans) and Bridge The Gulf Project, and was made possible by a grant from the Public Insight Network. We hosted three Deep Dialogues in 2013, look out for more in 2014.
Deep Dialogue 1: Where are you from?
Where are you from, originally? This simple question was the topic of the first Deep Dialogue at Community Book Center in New Orleans in May 2013, and prompted a sweeping conversation about race, class, displacement, and what it means to be from this rapidly changing city with deep roots. More.
Deep Dialogue 2: Using Media in the Wake of Disaster (Detroit/New Orleans exchange)
How does mailing books to prisoners connect to throwing dance parties in a bankrupt city? What does making a film about coastal land loss have in common with using hand signals to create focus in a 2nd grade classroom? These are all ways people in New Orleans and Detroit are using media to respond to disasters, both macro and micro. These stories, and more, came out when we took our Deep Dialogues series on the road to Detroit for the Allied Media Conference. More.