Q & A with Nailah Jefferson, director of Vanishing Pearls: The Oystermen of Pointe á la Hache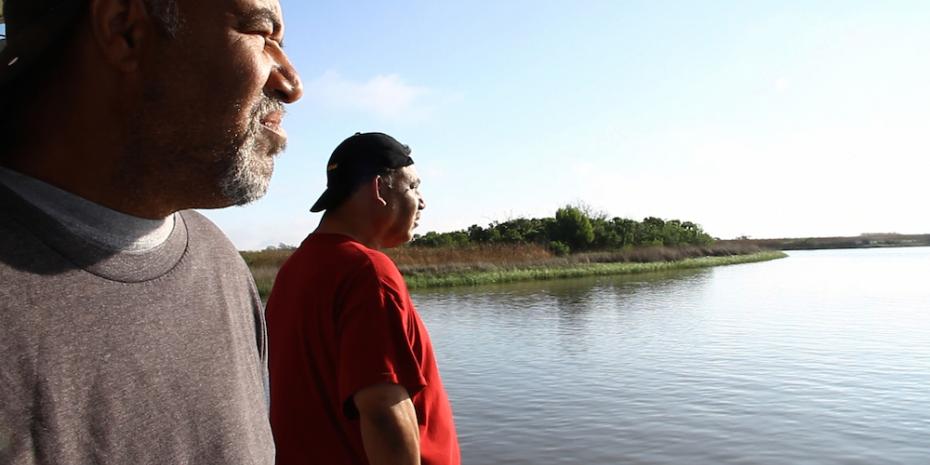 Clip from Vanishing Pearls, produced and director by Nailah Jefferson.

"The world must know what they [BP] have done to this community. This place could have been a paradise." Those are the words of Byron Encalade, president of Louisiana Oystermen's Association and the face of a beautiful and devastating new documentary film, Vanishing Pearls. Directed and produced by New Orleans native Nailah Jefferson, the film tells the story of the oystermen of Pointe á la Hache, a Black fishing village in Plaquemines Parish, as they struggle to make it through the ongoing BP oil disaster.
I caught up with Nailah Jefferson after the film's New Orleans premiere, where the the sold-out crowd at the Sync Up Cinema festival – including Mr. Encalade and his family – gave Vanishing Pearls a standing ovation.
Q: Is this the first local screening?
A: It is the first screening in Louisiana… This is the first one home. So I'm very happy we were finally able to share it.
Q: What was it like hearing Mr. Byron [Encalade]'s response, and feeling the response in the room?
A: I think you saw me. I almost cried. I felt that load making the project. The whole time I wanted to make them proud. So I'm happy that they are happy with the end result. People tell you, you don't get close to your subjects in documentaries – but whatever, different rules for different filmmakers. I cared about this community and I'll continue to.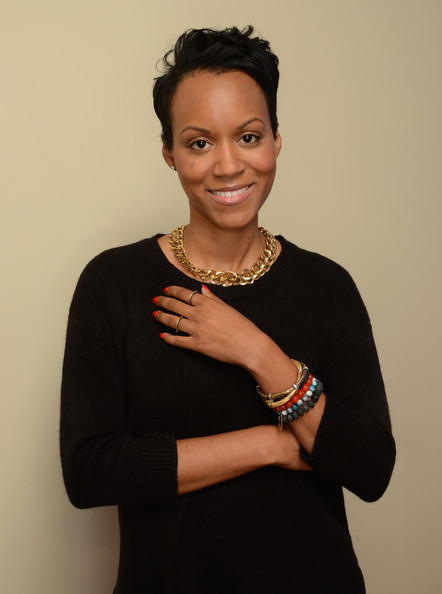 Q: Dean Blanchard [one of the largest shrimp processors in the country, who has been very outspoken about the BP disaster] was the Executive Producer, and you said you're family friends with Telley Medina [who is featured in the film and is the son-in-law of Byron Encalade], so how did you see your role as a filmmaker and what you were doing making this film?
A: Well I knew it would be a social advocacy film. Those are the types of films that really bring about change. I realized when I was making this film and even when we tried to shop it to different production companies, some people would say, "Mmm, why don't you tell this story when it's over?" And my response was, why would we do that when we can write our own ending? So this was just part of making sure this community gets back on their feet, and that the ending is a positive and happy, one more so than Vanishing Pearls is, because obviously right now it's not.
Photo: Nailah Jefferson.
Q: What do you know about what's going on for Pointe a la Hache now, for that community?
A: I do know that oyster fishing is down 71% in Lake Pontchartrain Basin, where the Pointe á la Hache fishermen harvest, since the 2010 spill. So when BP and others say, "They're recovered, they're fine," that's indeed not true. 
Q: What brought you to filmmaking?
A: I thought I wanted to be a journalist for a long time. But when I realized, one, that they make up a lot of the news, and two, that I'd just be reading the news – It's not necessarily a career that allows you to be as creative as you want to be. And that's what I want to do, I want to be able to tell stories that I can put my own touch on. And even in documentary filmmaking you're able to do that. You're able to focus where you want to focus, and it can be a bit more abstract than regular news. 
So that's what I love about filmmaking. Not only documentary - narratives, animation, I love it all. 
Q: Is there a moment you remember when you realized, "This is the story I'm going to tell. This needs to be told"? When it really hit home for you?
A: When I heard about the fishermen's history, coming from sharecropping to being independent fishermen, I knew that was a story that had never been told before. I didn't know it, I know a lot of people didn't know it. So this was a part of history that I could share with the world, that would show them who these people really are and from whence they came. And why the predicament they're being put in now is just so devastating. They really fought to be the fishermen, the fishing families, the fishing business that they are now. And so to lose all that – And it's a lot of these same fishermen who are one generation removed from that sharecropping way of life. They built it up, and to see it crash down with really the blink of an eye, with the explosion that happened [on the Deepwater Horizon]. That's when I knew I had an important story. And I think with a lot of these BP oil spill documentaries, they don't talk about the human effect, so I think that's what makes our film very different.
Q: The film industry has really taken off in Louisiana, and here you are, a Louisiana native telling a very Louisiana story. Did you feel supported? What was your filmmaking process like?
A: I was in a way alienated, but I think I alienated myself. I just kinda of put my head down and did the work. I knew some people in the film community here, but I need to do a better job reaching out more. Once I found a post-production facility, I realized these are young guys from New York who came down here because they heard about all the great things going on in our industry. And then when I moved on to distribution, I was able to work with Second Line Stages. So it's a world that's really opening up for me. I didn't work with them much in the production of this film, but I'm so glad these are people I'm getting to know. I really want to be more into this film community down here, because it's growing, it's thriving, it's full of really great young spirits. I'm excited about it.
Q: Any words for documentarians and storytellers, out there?
A: I would just say, finish what you start. There are going to be so many times when you just want to quit, throw in the towel, walk away, because it's too hard. It's supposed to be hard. But let me tell you, you won't even remember how hard it was once you get it out there. The sacrifice is well worth it. So finish what you start. And you can have a film in theaters!
Q: How do people connect with the film and with you?
You can connect with the film at vanishingpearls.com or http://www.affrm.com/vanishing-pearls/ for listings. And you can find me on Twitter and instagram: nailahjefferson.
For more on Jefferson and the film, see these two interviews by Brentin Mock on Colorlines and Grist.