Communities Fighting "Extreme Energy" Converge in the Gulf Coast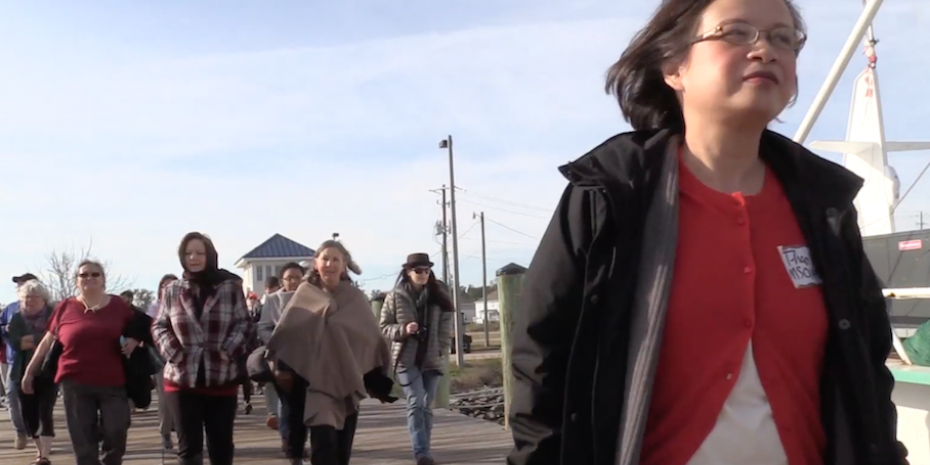 In January, the fourth Extreme Energy Extraction Summit came to Biloxi, Mississippi, and brought with it organizers and activists from across North America who face issues such as coal mining and mountaintop removal in Appalachia, uranium mining in New Mexico, fracking in Pennsylvania and North Dakota, and tar sands mining in Canada. To kick-off the gathering, Cherri Foytlin with Bridge The Gulf organized a day-long tour that grounded participants in some of the extreme energy challenges facing Gulf Coast communities.
Watch:
Foytlin defined extreme extraction as, "any sort of extraction for the comfort of some peoples at the expense of other peoples, and very dangerous forms of extraction like deepwater drilling and coal mining. It eats up communities of color and it eats up poor people in particular. Extreme extraction is the last throes of the fossil fuel industry. They're going deeper and harder than they ever have before. Unfortunately we have gone past what the earth can sustain for us."
Photo: Thao Vu leads the tour to the fishing docks on Biloxi's Back Bay.
The experience drew connections across the whole "life-cycle" of extreme energy, bringing communities from places of extraction across the continent, to sites where that energy is transported to, processed, and disposed of along the Gulf Coast. West Virginians whose communities are being destroyed by mountain-top removal saw "their" coal sitting in piles by Mobile Bay, waiting to be exported. The tour also highlighted Gulf Coast communities' resistance, organizing, and hard-won victories. Clayton Thomas-Muller, whose organizing has focused on extreme energy's impact on indigenous communities in Canada and beyond for the last 15 years, reflected,

"It's environmental justice solidarity tours like this that draw the connections between communities in resistance, in resiliency, in struggle, and inevitably in victory."
Learn more about each stop on the tour: