Africatown Blight: Buildling Up Or Tearing Down?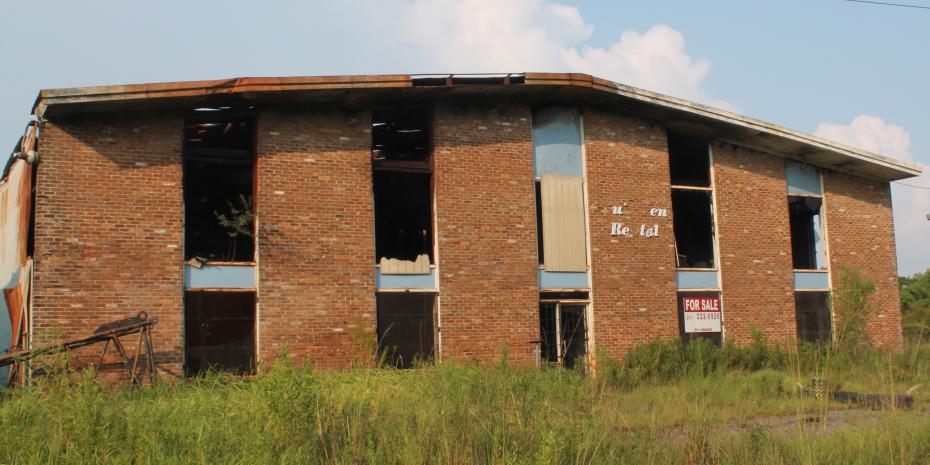 Community Blight can normally be cleared up in two ways: by restoring the structure considered as blight or by tearing it down. Typically, it is easier and cheaper to tear something down than to repair it.
The Africatown Community is different than most African - American Communities because about 50 percent of the community has been placed on the National Register of Historic Places and should be protected and restored at all costs.
Currently, about half of the residential structures in Africatown are inhabited, and half are empty. Depending on the long range plans and goals, that bit of information can be interpreted a couple of different ways.
On one hand, because the houses are empty, there is plenty potential for growth for the community as far as the population is concerned. It will, of course, take money to repair older homes, but still the potential for an increase in the community's population is there.
An increase in population would mean more kids to elevate enrollment at the historic Mobile County Training School.
An increase in population would also increase the possibility of better attendance at community churches.
It would also mean more children playing on this new Africatown Community Municipal Park that everyone is looking forward to, with more playing area and better lighting.
Additionally, an increase in the population of Africatown would mean more voters in the district which would give the community more voices to speak out against forced industrialization and a lack of shopping in the immediate area. More voters in The Africatown Community might speak loud enough to convince ALL Council Members that a Community Museum to display community artifacts would be a good thing to entice tourism into Historic Africatown and assist Mobile's tourism industry.
On the other hand, because the houses are empty, the possibility exists that they will simply be destroyed.
It should always be remembered that a when a community is given a historical status, that status is normally based on a percentage of houses that contribute to the historical value of the community.
Most of the older houses are the ones that contribute to the community's historical status. If too many of those older homes are allowed to be destroyed, Africatown might lose its historical designation.
If The Africatown Community should lose its historical designation, it becomes fair game for total industrialization.
Every residential structure in Africatown that is on Mobile's Blight List should have a special review committee established to review all such items. That review committee should consist of both community and city representatives.
The community representatives should consist of as many young people as possible. I don't have any problem with older people but we all know that while older people fall down, younger people create. Also, older people tend to keep on doing what they have always done and we all know that, "If you keep on doing what you have always done, you will always have what you have always had."
Africatown deserves more than what it always had.
While the city's blight program might sound good, let's make sure we don't get wrapped around what sounds good and instead what is good for OUR Africatown Community. Everyone is in favor of a well groomed community. We all know that every African-American don't look good with the same haircut. No one wants to see "Babyface" with a bald head, however Michael Jordan looks like a million dollars with a clean shaven head.
Let's not sell ourselves short with this "Blight Program" Mobile. Let's do everything possible to repair and save what we can and only tear down when all else fails.