Africatown Experiences a New Beginning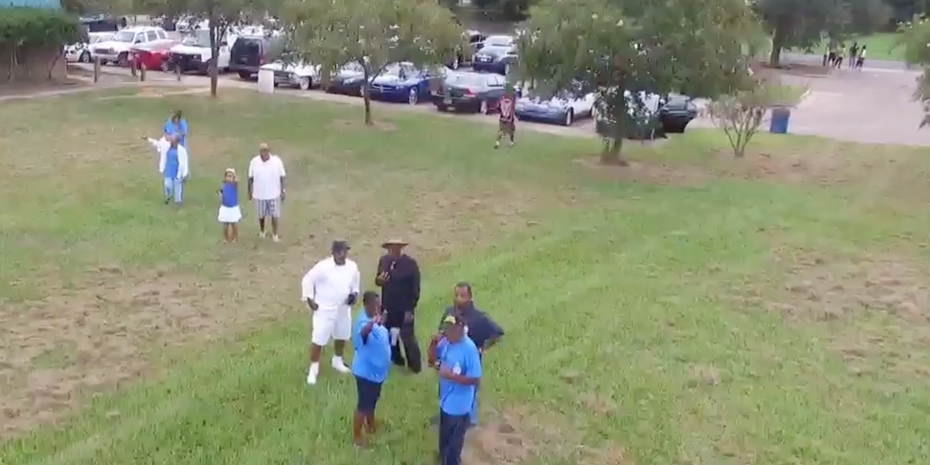 The Historic Community of Africatown experienced several occurrences this summer that could be looked upon as a new beginning, as our community continues to do things it hope will contribute to the revitalization and growth of Africatown that will help in the revitalization, growth and tourism of the entire city of Mobile, Alabama. Although the following events are small, they are huge to the residents of Africatown, considering the fact that since our Historic Community voted to annex itself to Mobile in the late 1950's, the only capital improvements made to the community were completed before 1980. The community leaders voted to annex to Mobile because Mobile promised to pave roads and connect residents to water and sewer. Which they did. Over they next 20 years the only other capital improvements were the construction of a Community Center and Swimming Pool. Nothing more had been done until this summer.
Image: Still from a video of Africatown's Community Day.
WALKING TRAIL
A two mile Walking Trail was constructed throughout the grounds surrounding Africatown's Community Center. Although it is not much, it is a beginning and shows a promise of more to come. Councilman Manzie has listened to Africatown's residents and has promised to make positive improvements to the community. When William Carroll was councilman, he laughed me out of his office when I spoke of tourism in Africatown that included capital improvements. He had a poor vision of Africatown's future. Councilman Manzie gets it. The primary threat to the future of Africatown still remains THE INDUSTRIAL INVASION OF AFRICATOWN.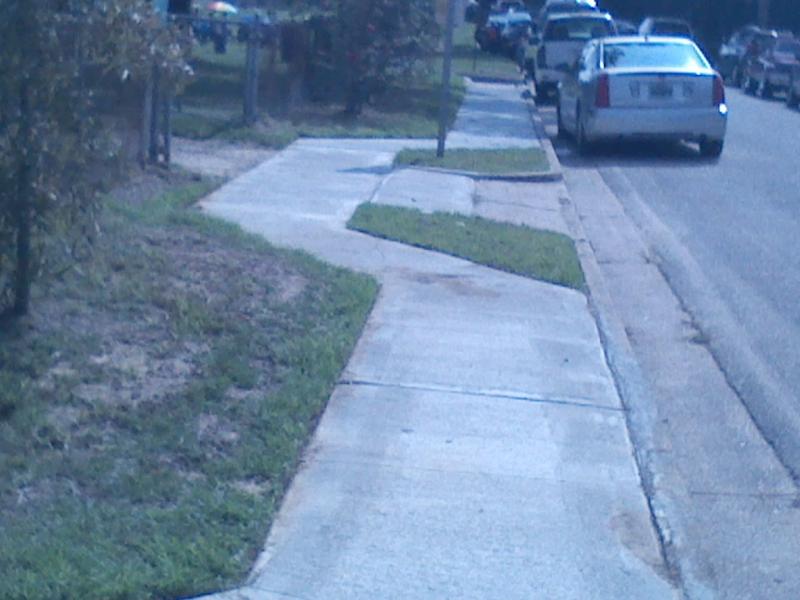 SIDEWALKS IN AFRICATOWN
Africatown may be one of the only communities in the entire United States without sidewalks. This summer, part of Africatown's Capital Improvement program included the construction of sidewalks within the community. There are several disabled residents in Africatown that have had to ride their wheelchair in the streets to get around. Hopefully, the addition of different types of hiking and walking trails that have been promised throughout the community will also make things better for all residents. Additional night lighting has also been promised.
AFRICATOWN'S COMMUNITY DAY
For the second straight year, the revised LABOR DAY AFRICATOWN COMMUNITY DAY OUTING  was held with outstanding results. Thanks to the efforts of Lamar & Chiguitte Howard, Africatown's Community Day was twice as large as last year. Over 200 people rolled through the community to enjoy free food,drinks,music and fun. Most came with their tents and camped around the perimeter of the community play area to cook-out on their own, meet friends and enjoy themselves. The original Africatown Community Day was started by union members that worked at I.P. and Scott Paper Mills and was held at Mount Louis Island on Labor Day.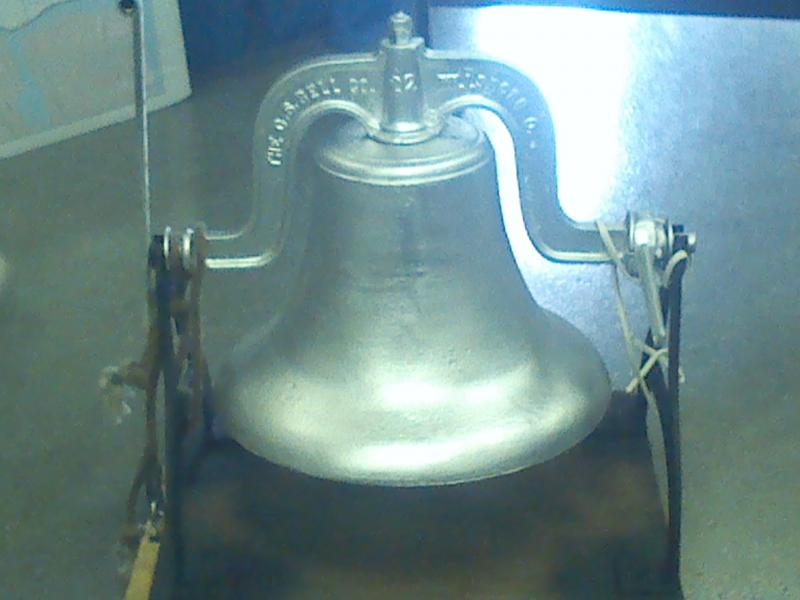 AFRICATOWN'S FREEDOM BELL
The Mobile County Training School Alumni Association has secured another "Freedom Bell" and intends to dedicate it on Reunion Weekend, Saturday November 26th, 2016. "The Bell" is said to be the only item saved from the slave ship Clotilde before it was set afire and sank in the middle of The Mobile Bay. The Bell was removed from the school by The Mobile County Public School System and never returned. Efforts in the past to find the bell have been unsuccessful. The successful return of a duplicate bell would mean a lot to the overall positive morale of The Africatown Community. 
BUST OF CUDJO LEWIS
The membership of The Union Baptist Church of Africatown have taken it upon themselves to replace the vandalized and stolen "Bust" of Cudjo Lewis. Led by Rev. Derek Tucker and others, the church has set into motion things that should replace one of Africatown's historic landmark very soon. Cudjo Lewis was the last surviving member of America's last shipment of slaves, dying in 1935.  
The items mentioned above might seem small to most, but to those of us born in Africatown they mean a lot to a community that has been ignored by local government for nearly 40 years. Other community assistance has been promised and it is up to Africatown residents, Africatown natives and Africatown supporters to hold all local and state politicians accountable but not depend on them to do some things that can be accomplished without their help.