Beyond BP - Chalmette refinery's Labor Day accident and cover-up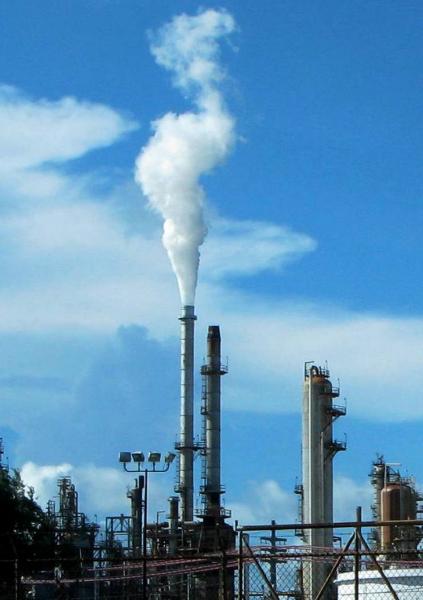 The Louisiana Bucket Brigade has dedicated a lot of time and energy to helping communities affected by the BP oil spill since the catastrophe began. So much so that some national news outlets mistakenly referred to LABB as a non-profit formed and focused solely on oil spill-related issues.
While we've been able to quickly retool our Chemical Accidents Map and turn it into the successful Oil Spill Crisis Map, which allowed residents to report oil sightings, health effects and more related to the spill, it isn't the whole picture of LABB's objectives.
We're in the midst of our 10th anniversary as an environmental justice organization dedicated to helping residents living in the shadow of the state's 17 oil refineries. And our overarching goal was most prevalent recently when Chalmette residents awoke Labor Day morning to a strange white powder dusting their homes, yards and vehicles.
The powder, known as spent catalyst, was the result of an early morning power outage at ExxonMobil's Chalmette Refining, one of the biggest polluters in the state. From 2005-2009, Chalmette Refining released more than 6 million pounds of pollutants into the air and nearly 12 million gallons into local waters (11 million of which occurred during one incident in preparation for Hurricane Gustav in 2008).
Initially, St. Bernard Parish officials claimed the refinery released 2,000 pounds of catalyst on Labor Day and that the material was not harmful. They instructed residents to photograph the damage for claims, and that it could be easily washed off vehicles and homes, even playground equipment.
What officials didn't say was that the Material Safety Data Sheet the refinery gave them listed catalyst as an eye and nose irritant, that it could cause respiratory problems, that it should be handled while wearing gloves and to decontaminate clothes that came into contact with the substance.
Over the course of the next two weeks, more information spilled out, including documents showing Chalmette Refining informed State Police immediately after the incident that 2,000 pounds of sulfur dioxide and 1,000 pounds of nitrogen oxide were released as well.
Still, the news got worse. Refineries are required to submit a full report to the state within a week after an accident. Chalmette Refining's follow-up report detailed even greater damage – the one ton of catalyst was really 19 tons. Instead of 2,000 pounds of the asthma-inducing sulfur dioxide, the refinery had actually released 106,646 pounds.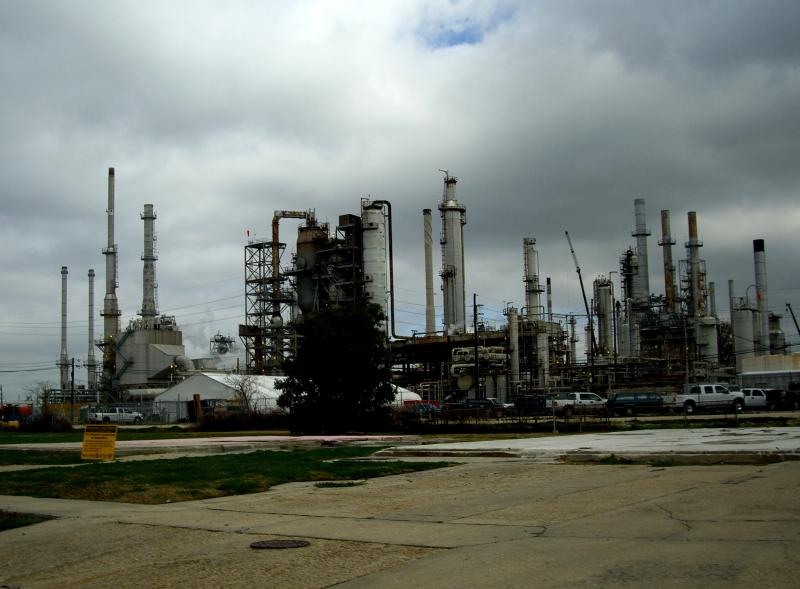 This kind of disparity is sadly typical. Refineries are required to phone the State Police hotline as soon as an accident happens to alert emergency authorities. Figures given then are often estimates until a full report is completed within the week.
But parish officials downplayed the effects of catalyst despite recommendations of the Material Safety Data Sheet and failed to alert residents of the other chemicals involved in the accident even though they had that information on hand.
What's more, some residents in communities nearby faced difficulties when they called the claims hotline. They were told the accident hadn't affected their communities, even though they had photographic evidence to prove it.
"It's disrespectful, it's demeaning, it's the same old business as usual," said Vanessa Gueringer of A Community Voice in the Lower 9th Ward. "They are ignoring our community and cutting us out of any compensation when there might be long-term health effects."
As a result of the poor handling of the accident, LABB requested the Environmental Protection Agency review emergency response protocol for the refinery and local government. We also canvassed some of the neighborhoods affected to hear residents' stories and offer information about how to report accidents on our Chemical Accidents Map. Many families talked about their children playing outside on Labor Day, walking barefoot in the grass and tracking the white powder indoors. One neighbor mentioned the powder was on his air conditioning unit and worried it would come into the house through vents.
Strangely, this wasn't the only refinery accident in the state this month. Calumet Lubricants in Shreveport experienced a similar power outage Sept. 13 that sent excessive amounts of sulfur dioxide to the flare and caused alarm in the surrounding neighborhoods.
These accidents serve as examples of a continuing problem in the oil industry, one that isn't limited to offshore accidents like the BP oil spill. It's also a problem LABB is trying to turn the focus toward now that media attention is dying down on the Louisiana coast.
"The fact is that accidents are epidemic in the oil industry," said Anne Rolfes, founding director of the Louisiana Bucket Brigade. "Industry and government officials will go into exhaustive detail to point out how each accident is different. Of course each accident is different – each car wreck is different, too. But one fact is the same: the oil industry is an accident-prone calamity waiting to happen."
Benjamin Leger is the monitoring and evaluation specialist and media coordinator for the Louisiana Bucket Brigade. He's a Louisiana native with a background in print journalism.