Pulitzer Prize winner Natasha Trethewey reflects on the 5th anniversary of Katrina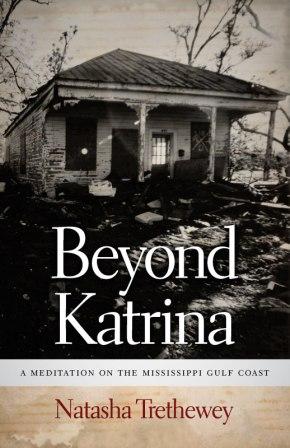 Gulfport native and Pulitzer Prize winning poet Natasha Trethewey wrote a moving op-ed in the NY Times today,  "Our Loss, Through The Eye of The Storm."  Here's an excerpt:
"TWO years ago, on one of my many journeys home to the Mississippi Gulf Coast, I saw on the side of the road the campaign placard of a local politician. 'Katrina isn't over,' the sign read. I could see then, as I can now, five years after the hurricane, that it is true.
The part of the city of Gulfport I was entering that day, a section called North Gulfport, remains one of the most blighted areas on the coast. Highway 49 cuts through it, and on either side of the highway there are "for sale" signs, condemned structures awaiting demolition, empty lots strewn with trash and overgrown with weeds, and a few neat houses hunkered against the neighborhood's demise. This stretch along the highway, roughly five miles up from the beach, is where I am from, where my ancestors settled three generations back and where my cousin Tammy lives still, with my brother Joe nearby."
Read more in the New York Times.
Trethewey also recently appeared on the NPR program Fresh Air, and spoke about her new book "Beyond Katrina: A Meditation on the Mississippi Gulf Coast". 
Listen: