PHOTOS: Gulf Coast communities demand action from President, Congress, BP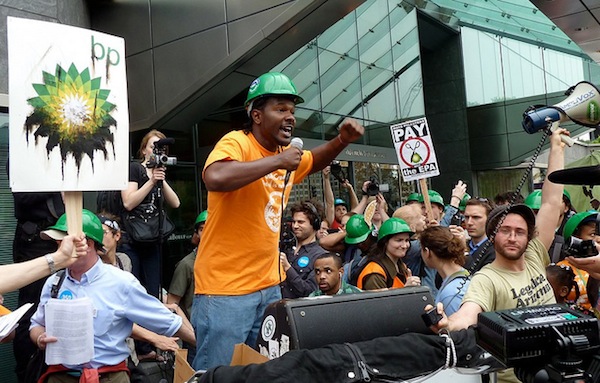 Andre Gaines of Lucedale, Mississippi, a former BP oil disaster clean-up worker who has fallen ill, rallies thousands of youth outside of BP's lobbying headquarters. 
On Monday, April 18th, Tax Day, thousands of youth marched on  BP's offices in Washington, and demanded they pay the $9.9 Billion in taxes they are dodging by writing off loses from their own oil disaster.
More than one hundred Gulf Coast residents traveled to Washington D.C. for Power Shift 2011, a youth climate summit and organzing training of nearly 10,000 people.  One year after the disaster began, the Gulf Coast group called for action from President Obama and Congress to make BP pay, and to clean up and restore the Gulf Coast.  They also spoke out about the growing health crisis on the Gulf Coast, and urged leaders in Washington to establish affordable, accessible health care for their chemical exposure.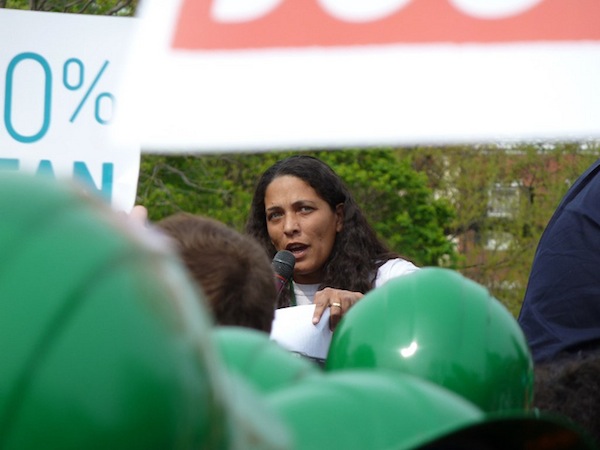 Cherri Foytlin told thousands of youth in Washington, D.C., "You've given people on the Gulf Coast hope, for the first time in a year." 
The diverse contingent from the Gulf Coast included BP oil spill clean-up workers; injured chemical workers from Texas; Vietnamese youth from the fishing community in Biloxi, Mississippi; historic African American communities that have faced environmental injustices issues for years; college students; a Gulf Coast mom who walked all the way to D.C. from New Orleans, and a FEMA trailer turned Gulf Coast billboard, dubbed the "Tarball Express."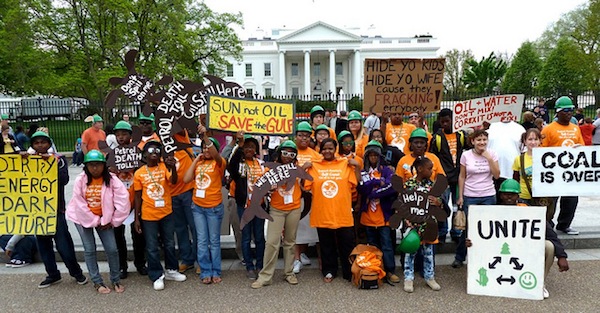 Photo slideshow: