The Gulf Coast Claims Facility and Me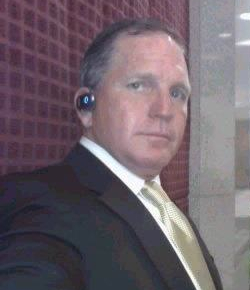 By Kent H. Haughton. Lots of us on the Gulf Coast who lost our jobs or income because of the BP oil disaster have a story about the Gulf Coast Claims Facility (GCCF). For many, the process, which was supposed to pay us for the economic losses we sustained, meant rejection, underpayment, frustration, stress, and sinking into debt and financial ruin.
According to a recent audit from the Department of Justice, there are nearly 10,000 of us who were rejected or underpaid by GCCF in error. There may be many more than that. The audit, which was released last month, found 7,300 underpaid claimants who will now be paid roughly $64 million they are owed.  The audit says another 2,600 were underpaid or denied in error, but will not receive payments because their claims still lack documentation.  


This message is to anyone in the world that may think BP has stepped up to the plate and taken care of the affected parties in the Deepwater Horizon oil rig explosion. Hear my words: 


Dream Job
My name is Kent Haughton, GCCF claimant I.D. #3142755.  I had secured the dream job of a lifetime at 48 years old, a huge accomplishment at my age. On May 19, 2008, I became Field Sales Representative for the Gulf Region for a division of one of the planet's largest corporations, United Technologies Corporation. I did $4.5 million in sales in 2009 selling electronic locking solutions, in-room electronic safes and energy management systems for the hospitality market in the Gulf states. These systems I sold ran from $20,000 to $500,000, depending on options and upgrades. In 2009, I made $116,000, plus another $6,000 in car allowance and other fringe benefits. 


In sales, you must do better each year or you are not of any real value to your employer. Having knowledge that the economy was taking a serious downturn, I analyzed extensive data about the market. Using my own money, I relocated to Gulf Shores on December 30, 2009. I concentrated on the area that was rich in hotels, motels, condos, timeshares, and casinos that lay between Tallahassee, Fla. and Lake Charles, La. I presented this plan of attack to my management, and it was overwhelming approved

.
Everything was going well. I was building relationships and I sold to two out of three of the new hotels that were under construction -- the new Holiday Inn on Pensacola Beach, and the new Hampton Inn in Orange Beach -- and was poised to keep doing more sales. I was making $10,500 per month.


Well, then April 20, 2010 came. The BP disaster occurred in the Gulf and everything changed overnight. We all know that BP was negligent. Eleven good men lost their lives. Families were affected forever. It is a huge tragedy on an epic scale. But my work ethic told me to just work harder, and I prayed every day that the eco-disaster in the Gulf would be solved and all would be ok.
On October 1, 2010, I was laid off from my dream job. Upper management looked at the cost of me working in a market where the property owners didn't know if they would have any guests, so buying several thousand dollars of new equipment was out of the question.
Filing a Claim with GCCF
I never thought of putting in a claim with the Gulf Coast Claims Facility (GCCF) until I got this horrible news. The first week in October 2010, I went to the GCCF office and filled out the paper work and presented my documentation. I was told by a GCCF employee, "This is one of the best claims I have seen thus far." I was ecstatic with hope because my bills of $10,000 a month did not stop even though my income did. I received an "emergency payment" in about 12 days of $25,000, all based on my tax documents. I thought to myself "BP is an ethical company and they are going to see us, the affected parties, through this disaster."  


That $25,000 was a six-month emergency payment, and I was told that I could put in for "interim payments" every 90 days until August 2013, and all my tax documents showed that I was due $35,000 per interim quarter. The GCCF calculated that the hospitality industry would take 30 months to recover. I could live with that, since it was calculated by an expert. It's not hard math to figure if a man made $10,500 per month and he was laid off due to the BP oil disaster that the proper compensation would be 30 x 10,500, right? Wrong.
It took them five months to get me my first interim payment, from which they subtracted the emergency payment, so I netted $10,700. As time went on the GCCF personnel became more and more unhelpful. They had police stationed at all the offices. Every time I would call into the call center, I would end up speaking to a college-aged person who really had no idea about financial documents. I knew deep in my mind that we had been fooled and something underhanded was happening, just by the inflection in their voices and their overall lack of knowledge on how to talk effectively about my claim. 


Fast forward to today, it's been nine months since I have received any payments. I have looked far and wide to replace the dream job I had, but no one is hiring 50-year-old sales professionals. I am still unemployed and it's the same ole, same ole from BrownGreer PLC: My claim is "under review." I would rather have been told I was not going to receive payments every 90 days until 2013. I had to vacate my dwelling because no checks came. I have creditors on my back because no checks have come. 



GCCF administrator Kenneth Feinberg and his cronies BrownGreer PLC, the law firm he contracted to handle the claims process, have made it a living hell for all of us affected parties over the last two years. BrownGreer PLC really did nothing but stall people into starvation, bankruptcy, and/or suicide, while they sat on claims and had untrained personnel doing the complicated reviews. The GCCF methodology changed daily, it seemed, and no one could or would come clean with any facts on where my payments were. My congressman wrote to BrownGreer PLC five times and received no return correspondence.
Meanwhile, the GCCF gave Brett/Robinson realty company of Gulf Shores $37.2 million to finish a 485-unit condo. But Brett/Robinson had all but ceased construction on the project over a year before the spill. $37.2 million to an already wealthy company? Why is it that the wealthy people received their money fast and in full while we, the hardest hit, have been forced to beg as we starve to death?
The Audit, and What's Next after the GGCF
I was thrilled to hear that the Department of Justice would audit the GCCF. The results of the audit came out last month. The Department of Justice found close to 7,300 claims that were processed incorrectly by BrownGreer PLC, and that these mistakes cost us, the affected parties, somewhere in the neighborhood of $64 million. ‪I learned from my lawyer that GCCF's official statement in response was that these 7,300 people were to be made whole and paid in full, and that those 7,300 people should have received a payment by now. But I have not seen a dime of the $150,000 they owe me.‬ [Editor's Note: Haughton says that he originally was told by GCCF, via his lawyer, that all claimants would receive payments or determination letters by April 30th. Haughton says he also saw that language reflected on the‬ ‪GCCF website. The April 30th promise is not currently on the website but BTG editors have contacted GCCF to confirm if April 30th was ever promised as a delivery date, and if that date was ever posted to the GCCF's public‬ ‪website.]
The audit also found another 2,600 claims that were erroneously denied, but will not attempt to repay those claimants. What's that all about? And did the audit really review every case, or just look at a sample and speculate the actual number of underpaid people?
Nearly 10,000 mistakes that total more than $64 million – That's way too many errors not to be intentional, or at least based on BrownGreer PLC's negligence.
Is Feinberg still patting himself on the back after this?  He was receiving $1.2 million a month while he starved us into oblivion. As for BrownGreer PLC, Lynn Greer, a principal of the firm, is in charge of the claims process as it transitions from the GCCF to the new "Court Supervised Claims Process" established by the BP court settlement. After that, will new claims administrator Patrick Juneau, a lawyer from Lafayette, Louisiana, continue to contract with BrownGreer PLC? People may be glad to see Feinberg go, but what makes us think Greer will be any better? It doesn't take a genius to understand, if you received bad work from BrownGreer PLC while it was a Feinberg contractor, you will continue to get bad work from them as head of the claims process. Why and how are they going to instantly become proficient?
Hey America, all is not fine on the Gulf Coast. BP has lied to the world, and has lied to us. We are being ripped off by these people. I am only one mouth to feed; Just imagine the households with starving families, children that have seen money problems rip their parents apart, the suicides and homicides, and all this. We must mobilize and let the world know that things are not fine and dandy down here. We affected parties need our promised money.  


I am very upset that at first I believed these people when they said, "We are here to help," and a soon as the world looked the other way they threw us to the wolves. It is my hope that a major news outlet will pick up on this story and expose these crooks for what they are. We are hurting very badly here and BP has fooled everyone into thinking it's all good. Well it ain't!  It's horrible folks, and we need you, CNN, we need you, FOX News, we need you, 60 Minutes! Please help us before it's too late.


Kent H. Haughton