A knock at my door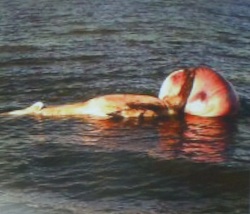 Four weeks ago I answered a knock on my door.  I was surprised when I opened it.  There stood a friend, a 56-year-old Houma Indian who has been a crew boat captain for many years.  I was surprised as this man very rarely visits my home.  I asked him, "how are you?"  Then I realized he had tears in his eyes.  As he began to speak, tears streamed down his face.  He began by saying, "I'm sorry, but I need to tell somebody."  He paused to compose himself.
I invited him in, we sat on my couch, he began pouring his heart out, telling me about all the dead sealife he had seen in the Gulf.  Then he said "look" and handed me his phone.  I wasn't sure what I was looking at.  He explained it was a dead whale, a baby he found floating off Chandelier Island.  He said NOAA* came and retrieved the whale.  He explained how heartbreaking his day to day tasks have become. 
"Almost two years later, nothing but death"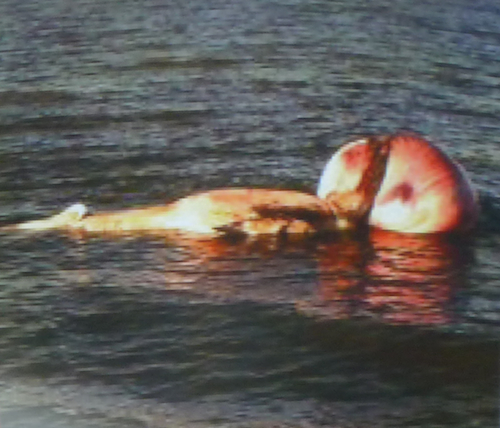 * NOAA stands for National Oceanic and Atmospheric Administration.
Kindra Arnesen is a self-described "bayou girl" from Plaquemines Parish, Louisiana.  She is the wife of a commercial fishermen, turned clean-up worker by the BP disaster.  Kindra has become an outspoken advocate for Gulf Coast communities, speaking out about the impacts of the BP disaster.