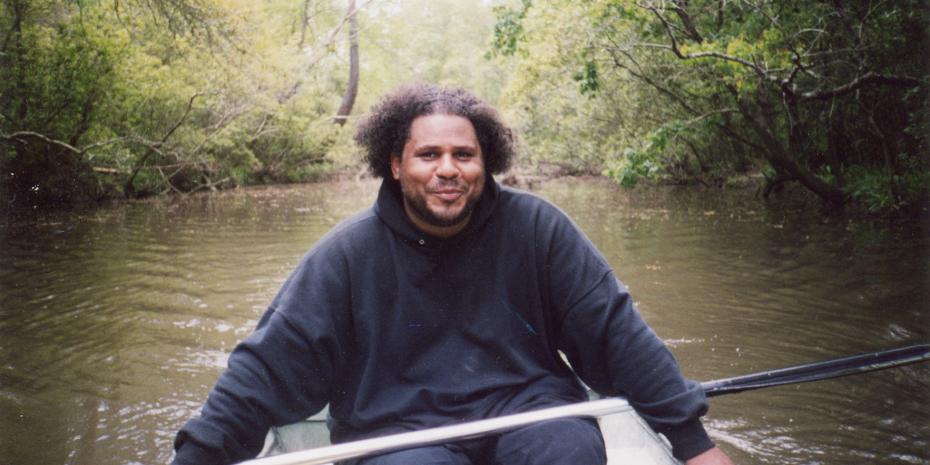 Come Hell or High Water: The Battle for Turkey Creek
ENCORE BROADCAST APRIL 21, 2020 FOLLOWED BY TWO MONTHS OF FREE STREAMING THROUGH JUNE 30 at http://bit.ly/TurkeyCreek
On the eve of the 50th anniversary of Earth Day and the 10th anniversary of the BP oil disaster, a story from the frontlines of the climate justice movement.
Come Hell or High Water: The Battle for Turkey Creek follows the painful but inspiring journey of Derrick Evans, a Boston teacher who moves home to coastal Mississippi when the graves of his ancestors are bulldozed to make way for the sprawling city of Gulfport. Over the course of a decade, Derrick and his neighbors stand up to powerful corporate interests and politicians and face Hurricane Katrina and the BP oil disaster in their struggle for self-determination and environmental justice.
This one-hour documentary was a dozen years in the making, and the filmmaker, Leah Mahan, and the subject, Derrick Evans, are part of the team that helped launch Bridge the Gulf. The film premiered on public television on the WORLD Channel with a simulcast Live Chat on April 29, 2014.
There will be an encore broadcast on the WORLD Channel's series America Reframed on Tues. April 21, 2020 at 8 p.m. ET / 7 p.m. CT / 5 p.m. PT. The film will start streaming at time of broadcast through the month of June on worldchannel.org, amdoc.org, and on all station-branded PBS platforms and apps including PBS.org.
Check your local listings: http://worldchannel.org/schedule/.
Find updates and tools for discussion and teaching on the Come Hell or High Water website.
"This intimate film tells a gigantic story -- about race, power and so-called development. But it is also a saga of community, resilience, resistance, and hope."
- Bill Bigelow, Rethinking Schools
"This powerful documentary illustrates a classic case of environmental injustice and exposes raw in-your-face Mississippi racial politics."
- Dr. Robert Bullard, Dean, School of Public Affairs, Texas Southern University, Author, Race, Place, and Environmental Justice After Hurricane Katrina
"Turkey Creek is emblematic of so much of what is going on in the world right now, and that part of our country. These communities are not supposed to be considered resilient. These communities were not supposed to survive, but they've survived. And the solutions that they're coming up with are the solutions that we all really need to pay attention to and lift up."
- Leslie Fields, Sierra Club director of Policy and Legal
"The language of power and oppression is omnipresent in Come Hell or High Water, and it doesn't get any better as Katrina pounds Gulfport in 2005. Still no better when the BP oil disaster happens five years after that. The documentary captures Turkey Creek's responses to all of these tragedies - and a few remarkable victories against the powers that be."
- Brenton Mock, CityLab
Related posts on Bridge The Gulf:
Come Hell or High Water discussion in D.C.