What Does it Mean to Be an Environmentalist in My Community?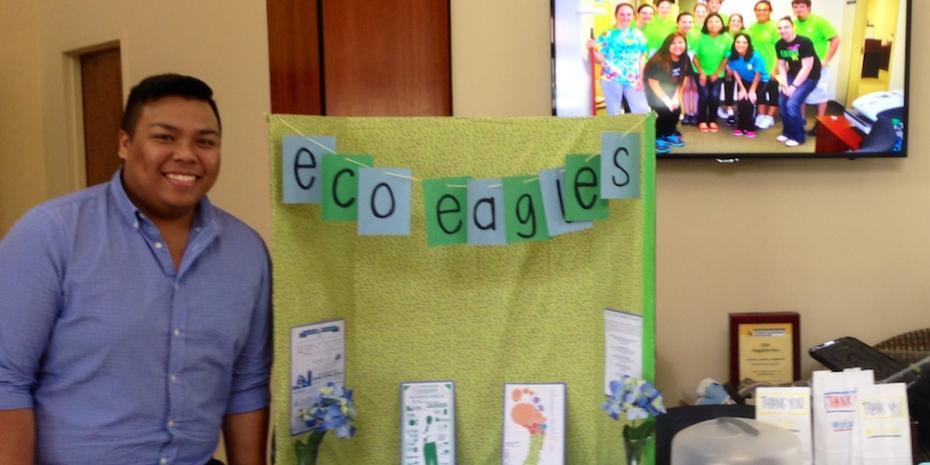 The University of Southern Mississippi - Gulf Coast (located in Long Beach, Mississippi) is home to numerous student organizations striving to actively involve its student body in a variety of passions. EcoEagles is a student organization that specifically works to promote sustainability initiatives on the campus by building awareness and encouraging student involvement. For the very first time in the campus's history, the group organized a week-long agenda filled with documentary screenings, guest speakers, planting ceremonies, and much more to engage students in commemorating Earth Day 2014.
As vice president of the organization, I knew I wanted to create a space that allowed the campus to connect to the community it holds stake in. That's why I chose to screen Come Hell or High Water: The Battle for Turkey Creek for our "Documentary and Discussion" event. I was surprised by how many people did not even know about the struggle our neighbors endured in our very own backyard. As I sat and watched for the first time with students and staff, some words of Derrick Evans stuck out to me – "Environmentalists aren't born, they're made – by necessity and circumstance." These words resonated with me as the week progressed. As the events came to an end, these words still rang in my head. I thought to myself… What does it mean to be an environmentalist? How do I define my existence in this movement, but more specifically in my community?
For me it means so many things:
It means that I should be able to walk on the beaches of the Gulf and not have to fear the possibility of its degradation by the fossil fuel industry.
It means that my family and my friends' families should be able to continue to work in the Gulf as shrimpers and boat workers, not having to fear their careers being compromised to the possibility of another oil spill because these oil companies aren't held accountable.
It means that my community should be able to live happily and healthily in this place that has been their homes for centuries, not fearing exploitation from corporations that put profit before people.
But most of all, it means creating the conditions necessary so that future generations can also have the opportunity to relish the diverse culture of the Gulf as we now are able to.
That's why now as a student, I wanted to ensure Earth Day was just not recognized, but celebrated - because it starts with something as simple as that. Before we can start fighting against these large institutions that oppress our communities, we need to engage and educate our communities. As the youth generation of the Gulf Coast, we need to be active in the conversation of our Gulf's future. The decisions that are placed before us today affect us so much more because we are the generation that will have to survive through it in the long run.
So that's why I say now is the time for us to start safeguarding the resources our Gulf offers. Will you join me in making this happen?