"Africatown Bill" - Remembering Bill Clark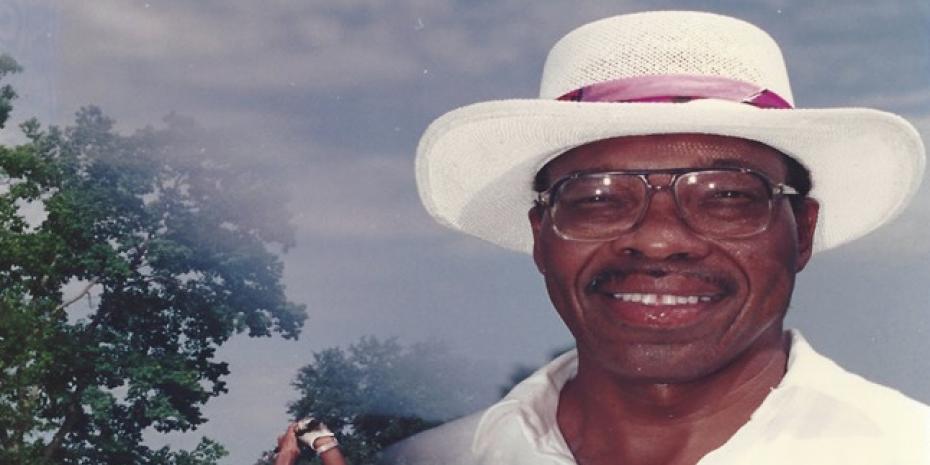 When the last shipment of slaves landed in America in 1860, they originally stayed in a camp along the Mobile River inhabited by a group of slaves known as the Moors. That co-habitation did not go well and they eventually moved inland and formed the township of Plateau. They begin buying up land, building schools and churches and expanding the community to about 2,000 acres or about five square miles. Eventually, other former slaves heard about this sanctuary and began moving to Africatown. The proud residents of Africatown became very close-knit. They believed in taking care of their own and doing things themselves and not asking for help, almost to a fault. My grandfather did everything himself. He and his friends even built the house I grew up in. Consequently, "outsiders" found it very difficult to be accepted into the neighborhood.
Bill Clark was not born in the Africatown Community, however, from the time he stepped on the campus of Mobile County Training School and begin to out distance everyone academically as well as athletically, he earned his way in and never left. Bill Clark became a 1957 graduate of historic Mobile County Training School and received his degree in chemistry from Dillard University in 1961. After playing football (quarterback) and graduating from Dillard, he returned to Mobile County Training School to teach science, become head basketball coach and assistant football coach and eventually be inducted into the Mobile Sports Hall of Fame for his accomplishments as a basketball coach. As an educator, Bill Clark is part of The Africatown and Mobile County Training School education legacy that include:
Mr. Isaiah Whitley - known as the founder of modern day Mobile County Training School Dr. Benjamin Baker - known as the most progressive principal of his time.
Dr. J.T. Gaines - A visionary who made students want to learn
Dr. Lemuel Keeby - MCTS class of 1930 who became the first principal of Williamson High School
Dr. Washington Taylor - Started Blount High School's athletic program and gave Blount it's colors.
As a community servant, Rep. Bill Clark served 26 years in the Alabama House of Representatives, District 98 (which includes Africatown). He was on the board of directors of the United States Sports Academy, The National Education Association, 100 Black Men of Greater Mobile, The Mobile Area Association of Realtors, Gulf City Golfers Association and Chairman of the Mobile County Board of Equalization.
Although "Africatown Bill" Clark spent a good amount of time outside of Mobile County, his heart and soul remained inside the Africatown and Prichard, Alabama area. It was after Africatown was placed on the National Registry of Historic Places in 2012 that I saw the fire in his eyes as he told me that he would take matters in his own hands and not leave it to someone else to make sure Africatown received the attention it deserves. He established a personal dialog between Mobile Mayor Sam Jones that saw Mayor Jones having monthly meetings in Africatown, something I had never seem before. He personally financed about 75% of the cost to repair the home of an Africatown resident who is handicapped and whose home had burned down. He personally financed community outings in an effort to bring the community together. As a member of the Mobile County Training School Alumni Association he started a weekly Wednesday meeting to continue communication among residents of Africatown. Those meetings continue today. He was able to convince Alabama Power to donate the 6 acres of land to the community that the community had cultivated as their "Community Gardens Area". Next he was able to secure a financial grant from the Alabama Agricultural Commission to enhance the garden and make it better. He helped lead efforts to establish the Africatown Community Development Association. He was able to secure for the Mobile County Training School Alumni Association an alumni house along the annual parade route on Congress Street. He also started things that led to an alumni den/museum being established in the Africatown Community.
Unfortunately, for everyone that knew and loved him, Africatown Bill Clark passed away suddenly on May 22, 2015. In an effort to continue what he started within the Africatown community, the Mobile County Training School Alumni Association is starting a foundation in the name of William "Bill" Clark to continue his legacy to improve and promote Africatown and Mobile County Training School throughout the world.
To kick it off, the first William "Bill" Clark Legacy Foundation Luncheon will be held November 24, 2015 at the William Clark Learning Center located at 2501 W. Main Street in Prichard, Alabama. The Legacy Foundation will be managed by Mobile's Community Foundation. More information can be found at williambillclarklegacygroup.org or by calling MCTS Alumni President Anderson Flen at 404-219-7890 or email at aflen3@yahoo.com.