More than 100,000 BP oil disaster claims denied since Thanksgiving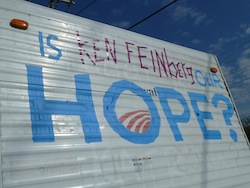 Since Thanksgiving, more than 100,000 emergency claims from Gulf Coast residents and business have been denied by Ken Feinberg's Gulf Coast Claims Facility.
Feinberg's facility administers the $20 billion fund established by BP to compensate individuals and businesses for economic losses caused by the oil disaster.  Feinberg has spoken of "generous" settlements and quick turnaround on claims, but many locals find fault with his process, especially now that so many claims have been turned down en masse over the past several days.  


All in all, Feinberg has denied 173,000 emergency claims, and compensated 158,000 (though often not at the full amount requested), totaling more than $2.3 billion paid out so far. 80,000 more emergency claims remain under review, and will be approved or denied by December 15th.
November 23rd was the deadline for filing these short-term emergency claims, which cover up to 6 months of lost income.  Feinberg waited until after that deadline to reject more than 100,000 claims that had been "under review," which explains the surge in rejected claims since then.
Michelle Chauncey is one of those denied claimants.  She owns Michelle's Crab Shack in Westwego, Louisiana, which has been out of business since the end of May.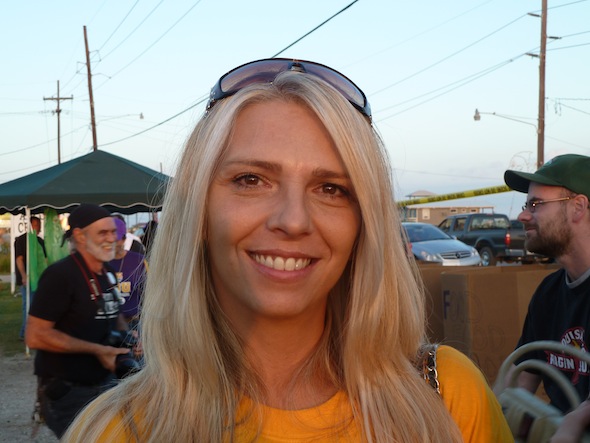 Michelle Chauncey.
After filing a claim on October 4th, she waited for two months, knowing only that it was "under review."  Last week, Michelle's claim was denied because of "insufficient documentation," which Feinberg cites as a major cause for rejecting claims.


But many claimants counter that the documentation requirements are onerous, especially given that many fishermen deal in cash.
I met Michelle, who also works for the group Louisiana Bayoukeeper, at the Rally for Truth on Grand Isle, Louisiana.  At the rally, Gulf Coast citizens spoke out about how the BP oil disaster continues to harm their health, families, ecosystems, and communities. Many voiced frustration and anger with the Feinberg process, echoing stories of denied claims, waiting in limbo for "under review" claims, or receiving paltry settlements.
Diane and Glen "Duddy" Poche, who have been shrimpers in Lafitte, Louisiana for 40 years, received a settlement of just $600 to cover six months of losses, after requesting $135,000.  Diane estimates she made thirty emails and forty phone calls to Feinberg's Facility, but didn't receive an explanation for the measly settlement. She even asked Feinberg himself at a public meeting, and he said could not explain the $600 settlement.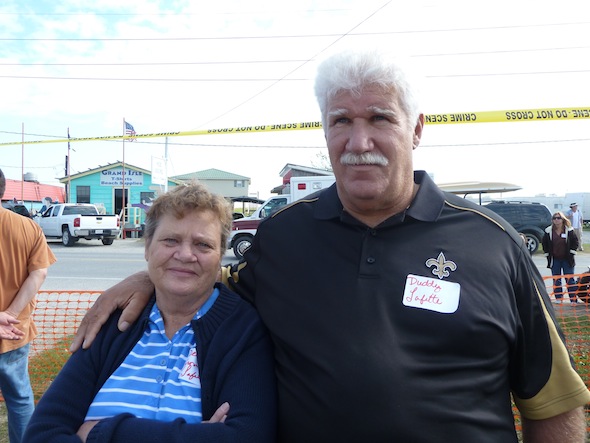 Diane and Duddy Poche
Shortly after the meeting with Feinberg the Poches received another check, this one for $12,000.  

Still, Diane says this falls far short of their needs.  They had anticipated making $200,000 this summer.  Instead they're trying to stretch $13,000 from the claims process until May, when they can go trawling again (if the harvest rebounds from the oil and toxins in the Gulf, that is). "Now they're harassing me to do a final settlement," Diane says.
Unlike the emergency claims for which Michelle and the Poches filed, the final settlements cover projected future losses beyond 6 months, but require people to sign away their rights to sue BP.  As the short-term emergency settlements come to a close, the facility will turn to processing final settlements, and also interim payments, which cover three months of lost earnings at a time and do not require a legal waiver.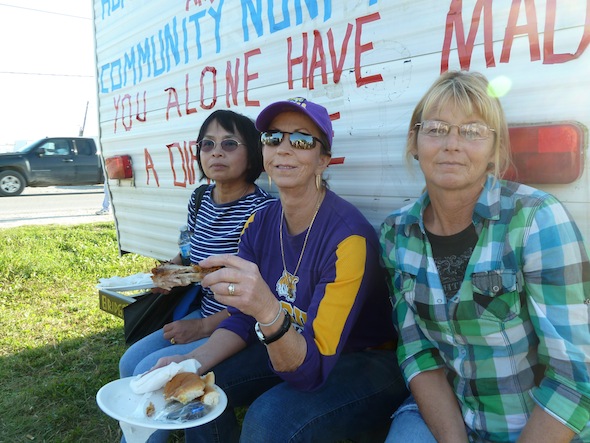 Som, Betty, and Darlene of Grand Isle.
Back at the rally, Betty and Darlene, Grand Isle residents, are enjoying some fried turkey, sitting on the bumper of the "Tar Ball Express" (a FEMA trailer turned roving community billboard adorned with phrases like, "Stop feedin' folks jumbo lies").  These women make their living cleaning camps (seasonal homes for vacationers and recreational fishermen) on Grand Isle.  Both filed claims with Feinberg, after seeing a significant drop in business over the summer.  Betty's claim was denied.  Darlene received $6,000 in compensation, compared to her projected (BP-oil-disaster-free) summer income of $20,000.

  Stories like these go on and on. "We're all named different names, but it's all the same story," Michelle Chauncey says.
Clint Guidry of the Louisiana Shrimp Association says the problems with the fund are "purposeful."  He is particularly concerned about the final settlements that require people to sign away their future rights to sue.  "They're trying to force people into final settlements," Guidry says, to allow, "BP, and all the other [companies]... Transocean, Halliburton, to walk away with no responsibility.  I think that's criminal."
Those who have been denied for emergency claims can still apply for final and interim settlements.   But it remains to be seen how many will be able to come up with additional documentation, or will willingly reenter such a frustrating process.  Even before her claim was denied, Michelle Chauncey was fed-up with having to, "fill out paperwork, beg for claims," when all she wants to do is earn money herself, like she did every summer for 18 years before BP destroyed her business.
Correction 12/13/10: The original article stated that Darlene's claim was denied and Betty received $6,000 in compensation.  In fact, Betty's claim was denied and Darlene received the compensation.